Bangladesh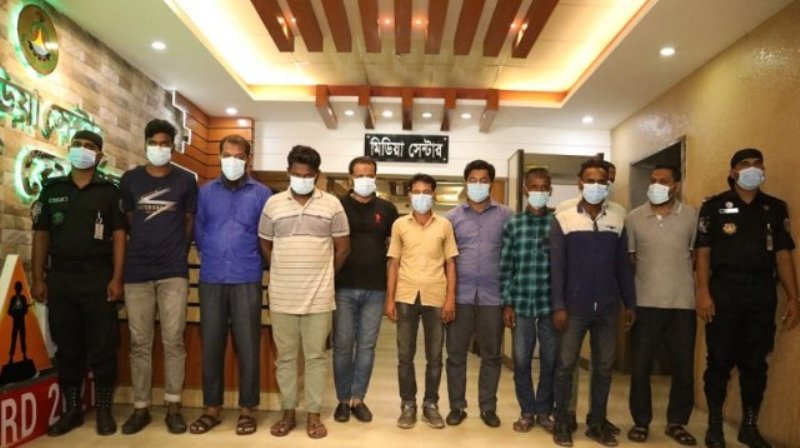 Collected
Uttara accident: 50 ton crane was lifting 70 ton girder, 10 arrested
Dhaka, August 18: The crane of the under-construction BRT project on the private car in Uttara of the capital, from which the girder fell and 5 members of the same family died, was not fit. The crane was very old. Its capacity was 45 to 50 tons. And the weight of the girder was 60 to 70 tons.
There were supposed to be two cranes during the lifting of the girders, but there was only one. The crane that was there was also relatively weak. Besides, the crane was driven by the driver's assistant. His name is Rakib Hossain (23). Rakib Hussain had no experience of operating a crane. Al Amin, the main driver, had a light vehicle license but no heavy vehicle license.
Build Trade Engineers Limited as a third party company supplies the crane on a monthly rental contract. Administrative Officer Ruhul Amin and Marketing Manager Tushar were engaged in crane hire, contract, driver appointment and crane fitness check among other duties. A total of 10 people have been arrested, including the two of them.
Commander Khandaker Al Moin, Director of Legal and Media Wing of RAB presented this information at a press conference organized at Karwan Bazar RAB Media Center on Thursday (August 18) afternoon.
According to RAB, arrested Ruhul Amin joined this organization in 2010 and arrested Tushar in 2015. They hire operator Al Amin without a license to drive heavy vehicles for a small fee for extra profit. Also this crane was last checked for fitness in 2021. But in 2022 there was no fitness verification of the crane.
He said, on Wednesday night, the intelligence wing of RAB headquarters, RAB-1, 3, 4, 6 and RAB-12, in a joint operation, crane driver Md. Al Amin Hossain alias Hriday (25), Rakib Hossain (23), four assigned to rescue the accident site. Brothers Guard Service traffic man Md Rubel (28), Md Afroz Mia (50), contractor company safety engineer Md Zulfikar Ali Shah (39), Ifscon Bangladesh Limited owner Md Iftekhar Hossain (39), engaged in the responsibility of supplying heavy equipment. Head of operation Md Azharul Islam Mithu (45), marketing manager Tofazzal Hossain alias Tushar (42), administrative officer Ruhul Amin Mridha (33) and Md Manjurul Islam (29) of crane supplier company Build Trade Company were arrested.