Bangladesh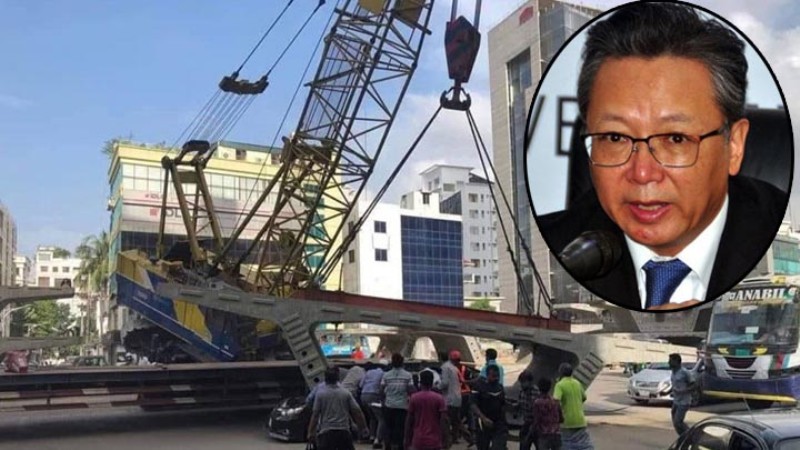 Collected
Uttara accident: China will have no objection to punitive measures
Dhaka, August 18: The issue of negligence on the part of the contractor has come up in the case of a girder falling from the crane of the Bus Rapid Transit (BRT) project under construction in Uttara of the capital and falling on a private car. China's ambassador Li Ziming said that China will have no objection to taking punitive measures as recommended by the committee report.
He said this during an interview with Secretary of Road Transport and Highways Department ABM Amin Ullah Noori at the Secretariat on Thursday (August 18) morning. At this time, Li Ziming expressed deep sorrow over the loss of life in the girder accident and expressed his condolences to the families of the victims.
He said that a high-level delegation of the construction contractor of the Suaz section of the Dhaka BRT project has arrived in Bangladesh from China to investigate on behalf of the company. The delegation is ready to provide necessary assistance to the inquiry committee constituted by the Road Transport and Highways Department.
The Secretary of Road Transport and Highways Department said that the entire nation is saddened by this tragic accident. Safety is paramount in any development work he undertakes. We have included an expert from BUET in the committee formed to investigate the incident. The committee has been asked to submit its final report within the next seven days. Strict legal action will be taken as per the recommendations of the report.
At that time, Chief Engineer of Roads and Highways Department AKM Monir Hossain Pathan, Additional Secretary of Road Transport and Highways Department Neelima Akhtar, Managing Director of BRT Project Safiqul Islam, Head of Project Consultant Team Mr. Tig McCreen, Road Transport and Highways Department and officials concerned with the project were present.