Bangladesh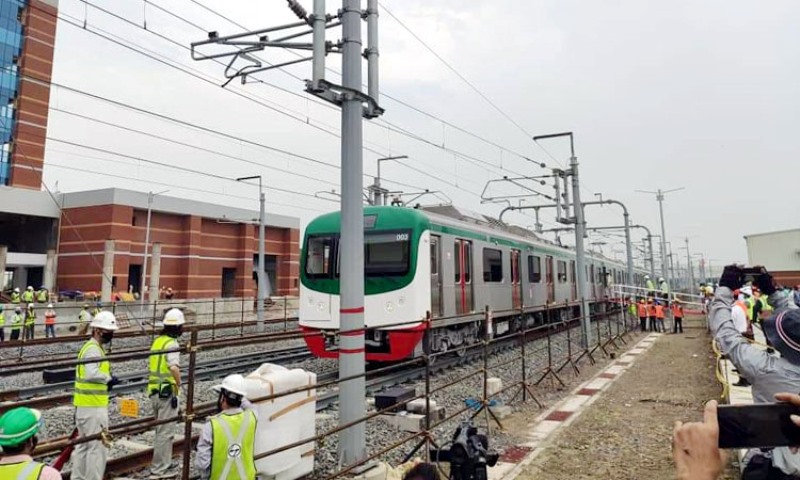 Collected
Uttara-Agargaon section of the Metrorail will be launched next June
Dhaka, June 17: The country's first Metrorail (MRT Line-6) will be launched in June next year. During this time, metro rail will run from Uttara to Motijheel part of the capital to Uttara-Agargaon part. MAN Siddique, managing director of Dhaka Mass Transit Company Limited-DMTCL, made the announcement at a virtual meeting on Thursday (June 17).
He also said that work is underway to operate a test train on the railways from next August.
Progress report of the project said about 64.91 percent work has been completed.
Multiple train sets have arrived in the depot area Diabari from Japan. Nineteen types of tests have been started for their experimental operation. The length of metro rail from Uttara to Motijheel is 20.10 km. Of this, 14.41 km viaduct has been completed. The progress of Uttara-Agargaon section is 85.64 percent. The progress of Motijheel section from Agargaon is 62.50 percent.
"We are working according to the highest hygiene rules and all government guidelines. Due to the increase in coronavirus infection, strict instructions were given by the government to follow the hygiene rules. Steps have also been taken to comply with the guidelines on various foreign-funded mega projects. Isolation centers have been set up in the project area for the workers. There are also temperature testing systems," MAN Siddique said.
The project is being funded by Japan International Cooperation Agency (JICA). The cost of the project is Tk 22 thousand crore. Of this, JICA is providing Tk 16 thousand crore.