Bangladesh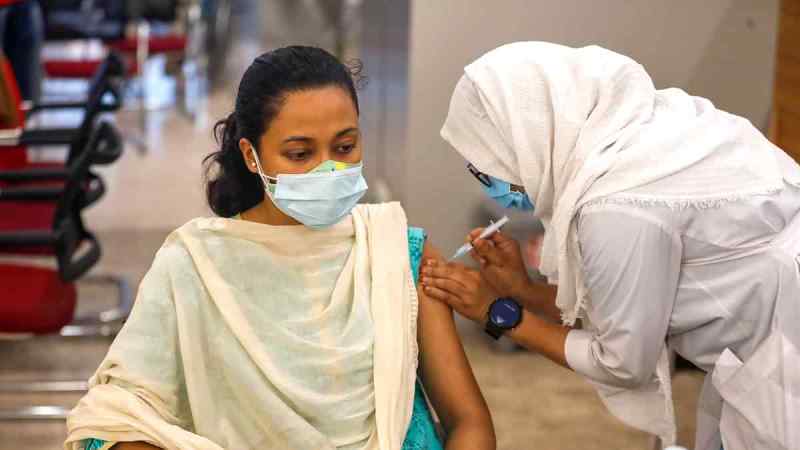 Collected
Vaccination age to be lowered to 18 from August 8
Dhaka, July 30: The government will bring the age of coronavirus vaccination down to 18 from August 8. Currently, a person has to be at least 25 years old to be able to register for the vaccine. Changes are being made to the Surokkha app, the government's platform for vaccine registration.
Bangladesh started the mass vaccination drive on February 7 with Covishield jabs, manufactured at India's Serum Institute with the Oxford-AstraZeneca formula. On February 8, the government fixed the age for vaccination to 40 years and above. Earlier the age was set 55 years.
At that time, except for those over 40 years of age, only those directly involved in medical services, including those working in other forces, including the police, were able to register and get vaccinated.
But after the coronavirus situation deteriorated in India, the export of vaccines from that country to Bangladesh was stopped. In this context, on April 26, the authorities stopped giving the first dose of the vaccine in Bangladesh. Then on May 5, the registration of ticks was also stopped.
After many attempts, the government started re-registration in July this year when the vaccine started coming again. The conditions of registration were modified after the new start. The vaccine was first available to those over 35 years of age, then to those over 30 years of age. Then the family members of the frontline fighters over the age of 18 were also brought under it.
Meanwhile, State Minister for Information and Communication Technology (ICT) Junaid Ahmed Palak told the media on Thursday (July 29) afternoon that the age limit for vaccination was being lowered to 18.
He said the registration of those aged 18 or above will start from August 8. Those who have National Identity Card (NID) can register online.
Asked about the arrangements for those who do not have NID, Palak said, "Anyone who is 18 years old will be eligible for vaccination. Those who do not have NID can get the vaccine directly at the concerned immunization center, but for that the certificate of the mayor of the concerned area, chairman of the upazila parishad or union parishad will be required."