Bangladesh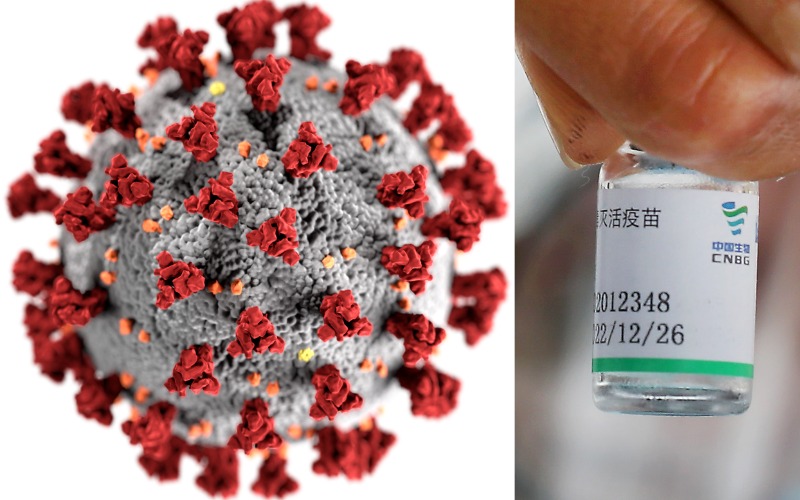 Sinopharm Image: Ministerio de Defensa del Perú/Wikipedia
Vaccine co-production: China, Russia refuse to provide technology
Dhaka, July 14: Although China and Russia agreed to co-produce the coronavirus vaccine, both the countries have refused to share the technology with Bangladesh. The two countries are also in talks with the government and private pharmaceutical companies. Foreign Minister Dr AK Abdul Momen told reporters at his residence on Tuesday (July 13).
"We have decided to go into joint production of the coronavirus vaccine with China and Russia. Both countries are willing to do it. China said it has agreed to go into joint production with its two firms, Sinopharm and Sinovac. They also talked to some of our pharmaceutical companies here. Now they are negotiating with the companies. We want the technology to make the vaccine, but they are not willing to share it," the minister said.
He hoped that co-production of vaccines in the country would start soon. "No country is willing to give us their technology. Our companies want technology, we want the technology."
At a webinar hosted by the Association of Bangladesh-China Alumni (ABCA) on Monday (July 13th), Hualong Yan, China's deputy chief of mission in Dhaka, said China was ready to start joint vaccine production in Bangladesh with the government's permission.
Meanwhile, 6.02 million vaccines will come to Bangladesh from the COVAX facility next August. At the same time, 2.9 million vaccines will come to the country from Japan, said Foreign Minister Abdul Momen.
Dr. Momen said that 3 million vaccines from Europe are ready to come to the country. "Three million vaccines will come from Europe. These are ready for shipment. Five million vaccines from China will come. Moreover, China will give us another 1 million Sinopharm vaccines as gift. We have spoken to Australia and Canada."
The foreign minister also highlighted the problems in preserving the amount of vaccines coming to the country.
"Our problem will be with preserving the vaccines. The Ministry of Health will be able to tell whether we have so much logistics or not. I have heard that the Ministry of Health is entering into agreements with private companies for vaccination. We can't vaccinate everyone at once. That is why we want to bring smaller amounts," Momen said.