Bangladesh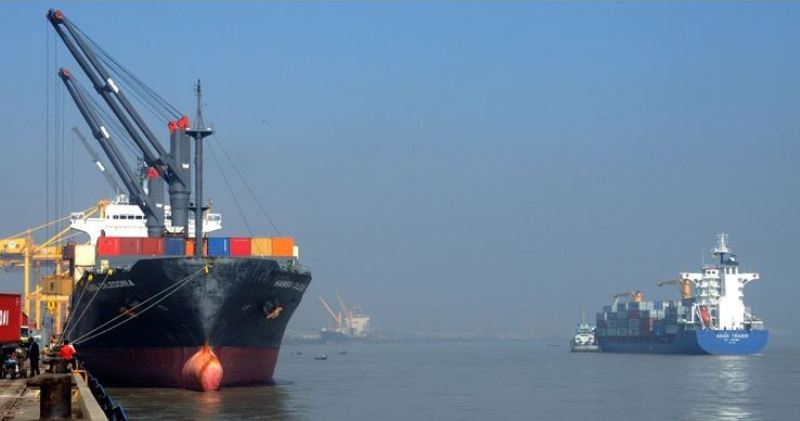 Photo: Collected
Vessel carrying wheat meets with accident in Bay of Bengal
Own Correspondent, Dhaka, May 19: A lighter vessel named MV Tamim has been involved in an accident in the Bay of Bengal.
On Wednesday (May 18) noon, the bottom of the vessel was damaged near Bhasanchar and huge water entered into it. In the afternoon, Coast Guard East Zone Staff Officer (Operations) Lieutenant Commander Ashfaq bin Idris shared the information.
It is learned that MV Tamim was on its way to Kanchpur in Narayanganj on Tuesday (May 17) with 1600 tonnes of wheat from MV Propel Grace, which had brought wheat from Canada on the outskirts of the Bay of Bengal. The floor of the ship leaked near Bhasan Char around noon on Wednesday. A hedge of water began to enter the ship. All the 12 crew of the ship were rescued.
The lighter vessel MV Tamim was operated under Samata Shipping and Logistics of Chittagong. Another ship was sent to pull the ship ashore.
Ashfaq bin Idris, the Coast Guard's East Zone Staff Officer (Operations) Lieutenant Commander, said there were no shipwrecks in the Bay of Bengal. However, we have come to inspect the ship after getting the news that the floor of the lighterage vessel named MV Tamim was damaged and water entered. The workers are staying on the ship. Talks have been held with the organization in charge of the operation of the ship. They are sending another ship to the scene. The ship will drag MV Tamim to shore.