Bangladesh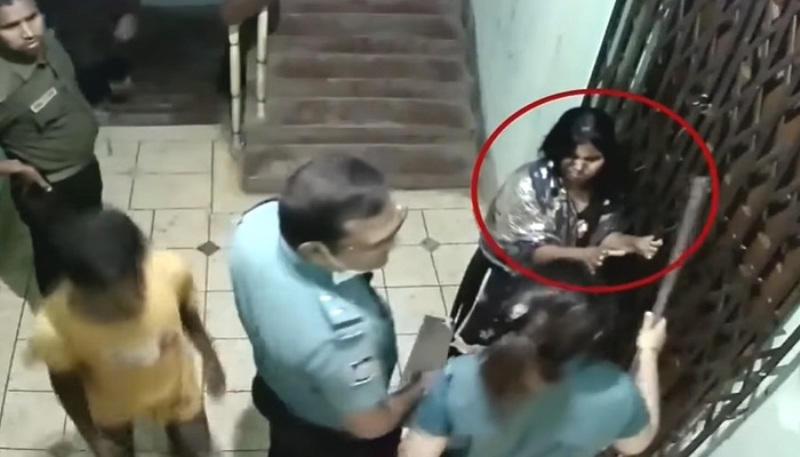 Collected
Victims beaten while trying to catch the accused; three policemen of Jatrabari police station suspended
Dhaka, April 17: Three policemen of Jatrabari Police Station have been suspended for beating and torturing the family members of the victims who lodged a complaint at 999 in Bibi Bagicha area of Jatrabari. An Ansar member was also sacked in the same incident. The Dhaka Metropolitan Police (DMP) has formed an investigation committee into the incident.
The sacked policemen are: Jatrabari Sub-Inspector (SI) Biswajit Sarkar, Constable Shawkat and Women Constable Navnita.
Wari Division Deputy Commissioner (DC) Shah Iftekhar Ahmed said this on Saturday. He said one SI and two constables of Jatrabari police station have been sacked following a complaint. An Ansar member was present at the scene and was returned to the Ansar. A three-member committee headed by Additional Deputy Commissioner of Police (ADC) Kamrul Islam has been formed in the incident.
Recently, a victim's family called 999, alleging various atrocities, including erecting a wall in front of their house against a neighbor in Bibi Bagicha area of ​​Jatrabari. The police of Jatrabari police station went there, beat up the victims and took them to the police station. Later a case was also filed against them.
A TV channel aired an investigative report on the incident on Friday. There, CCTV footage of the house showed clear evidence of police beatings.
Officer-in-Charge (OC) of Jatrabari Police Station Mazharul Islam said three policemen and one Ansar member were sacked in connection with the incident. Further action will be taken in this regard.