Bangladesh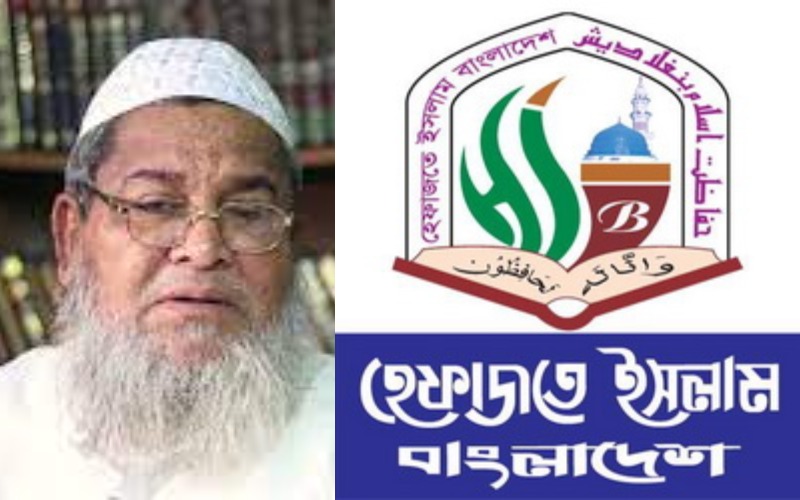 Collected
We are not against the government: Hefazat e Islam
Dhaka, April 12: Hefazat-e-Islam is not anti-government, said Amir Junaid Babunagari at a press briefing after an emergency meeting of top leaders of the organization at Al Jamiatul Ahlia Darul Uloom Moinul Islam Madrasa in Chittagong's Hathazari on Sunday (April 11) on various contemporary issues.
Hefazat Amir said, "We are not against the government. We will not fight the government. Moreover, the fall of the government is not our intention. Let them stay in power for another 200 years if necessary. We have no problem with that. But the government has to compromise with Islam, otherwise you will have to suffer the consequences."
He said, "Lockdown is where the government wants. But in the name of lockdown, Madrasa Hefzkhana Nurani and other Qawmi madrasas cannot be closed. Corona does not come to these madrasas. Because here students recite Qur'an and Hadith. Although it is not correct to say that, but by the grace of God, no Madrasa student or great scholar has been down with the virus yet."
At that time, Babungari said, "During the month of Ramadan, there is a collection (collection of grants) in Qawmi Madrasa. With that collection, the Madrasa runs all year round. The government is also trying to stop the collection through lockdown."
Hefazat's Amir also said that a big Ulama-Mashayekh conference will be held on May 29 at Hathazari Madrasa.
Asked by reporters about Mamunul Haque, Babungari said, "No one was discussed in today's meeting. The controversy over Mamunul Haque is very personal. There was no talk of anyone being released."
On the evening of April 3, Mamunul Haque was surrounded while staying at the Royal Resort in Sonargaon, Narayanganj. There was also a woman with him. Mamunul claimed that the woman was his second wife. The woman introduced herself as Jannat Ara Jharna.
Mamunul's second wife Jannat Ara Jharna's eldest son also spread a video on social media. Where Mamunul is accused of being behind the crack in Jharna's first family.
Meanwhile, Maulana Mamunul Haque has demanded a third marriage. A resident of Kapasia in Gazipur also claimed to the woman's brother that he had married her a year ago.
According to law enforcement sources, Mamunul Haque got acquainted with the woman while she was doing her Masters in Asian University of Bangladesh in 2013. The woman was divorced two and a half years ago. Mamunul Haque then hired the woman as a teacher in a women's madrasa. From then on, immoral relations developed between them.