Bangladesh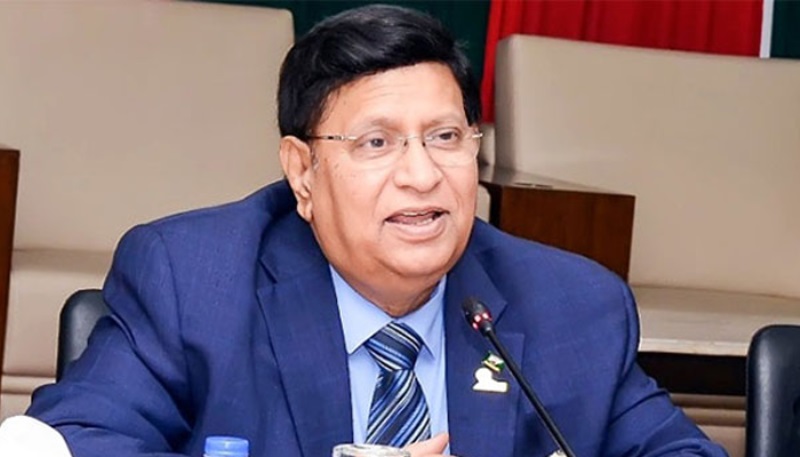 File photo
We are not stressed about new US visa policy: Foreign Minister
Dhaka, May 26: Foreign Minister Dr. AK Abdul Momen said that the government is under no pressure regarding the new visa policy announced by the United States for the democratic election process in Bangladesh.
In response to the question of the journalists whether the government is under pressure with the new visa policy, he said, "We are not under any pressure. We have no failures. Rather, we are working according to what we want."
US Ambassador Peter Haas met Foreign Minister AK Abdul Momen on Thursday afternoon. After the meeting held at the Ministry of Foreign Affairs, the minister said this to reporters.
Abdul Momen said, "In the visa policy that the United States has made for Bangladesh, we hope - we want to have free and fair elections, especially; We don't even want to burn, it will help. Because of this (visa policy), maybe those who try to disrupt the election by arson will probably refrain from it. But I am not sure about this."
When asked whether we have accepted the new visa policy or not, he said, "Why should I reject (cancel) their policy? The commitments we make, the policies we want are reiterated. We have no discomfort. They did it according to their rules. If it helps free and fair elections, so be it. But I'm not sure. Because it has not been tested before."
When asked whether the new visa policy is a snub to internal affairs or not, Abdul Momen said, "It is the way you analyze it. One of their ideas is to develop democracy in different countries. Let them try. In their country too, people have died due to election troubles. 75 percent of American Republicans believe that the last election was rigged. Across all parties, 77 percent of people feel their election is weak. No country's election is perfect."
The foreign minister also said, "I have asked the ambassador whether this visa policy has been tested in other countries or not."
He said, it is not tested, it is their new policy. They hope it will be helpful for Bangladesh. They have done in some countries including Nigeria, Somalia. This is their little new effort. As a result, I wanted to know whether democracy has been established anywhere. He (ambassador) said, it cannot be said now.