Bangladesh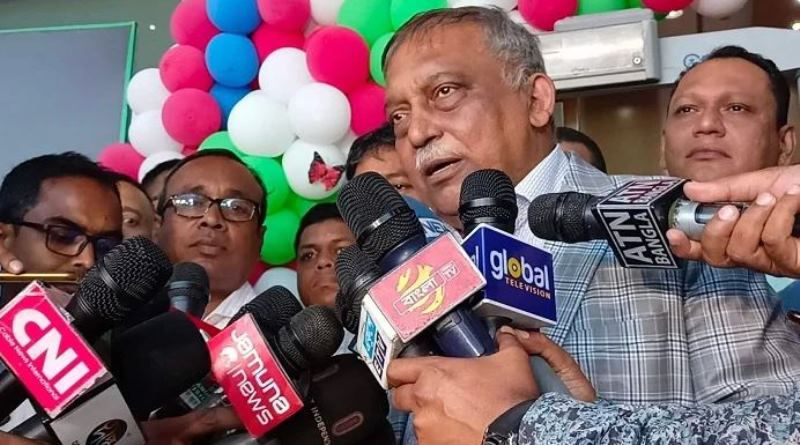 Photo: Collected
We count no one, we are always ready: Home Minister on Myanmar issue
Own Correspondent, Dhaka, Sept 22: Home Minister Asaduzzaman Khan Kamal said after a high-level meeting in the context of repeated mortar shelling from Myanmar on the territory of Bangladesh, "We made the country independent by fighting, we do not count anyone." He also commented that everyone including the army is always prepared to deal with any situation.
The meeting was held on Wednesday (September 21) in the meeting room of the Ministry of Home Affairs. After the meeting, the Home Minister said these to reporters. Apart from the chiefs of the army, air force, and navy, top officials of BGB, Coast Guard, and other law enforcement agencies, the Foreign Ministry, and other officials were present in the meeting.
The minister said, "Our Prime Minister is not in the country. We are monitoring a situation where the Myanmar Army is at war with the Arakan Army. The ammunition of that war is coming across the border to our country.' That is why we held the meeting today."
The minister said, "After the meeting, we have come to the conclusion that our national policy is friendship with all, not enmity with anyone. We never encourage war there. There was no war-like situation. Myanmar is involved in an internal conflict. There is no hostile treatment of Rohingyas other than forcibly sending them to our country."
Asaduzzaman Khan said, "All of us, including the army, have said that they are always ready to face any situation. They are still ready."
He said, "We made the country independent by fighting, so we don't count anyone. We don't care about all these issues. We are a nation of heroes, we are always ready. We do not know who or what made the many attempts to incite. What we see is they are fighting themselves."
The home minister also said that what is happening on the border is Myanmar's internal matter, Bangladesh has no role in it.