Bangladesh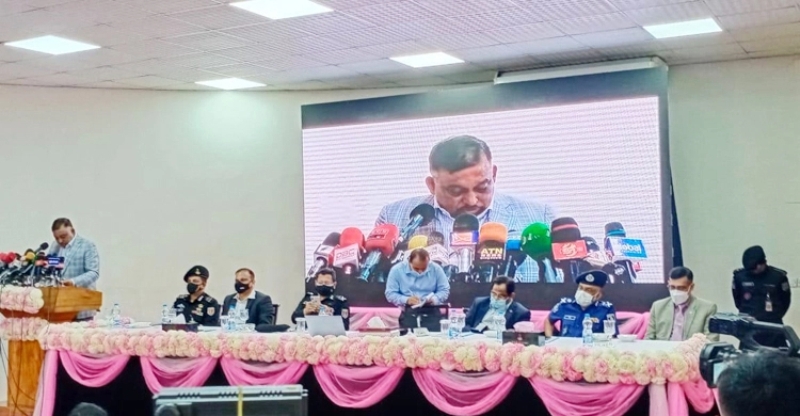 Collected
We must respond to communal instigators: Home Minister
Dhaka, October 19: Home Minister Asaduzzaman Khan Kamal has said that those who are trying to create communal riots and incite them will be arrested soon.
He said the main accused in Comilla was on the run. He too will be arrested soon. He was speaking as the chief guest at the inaugural function of the RAB's technological modernization program on Tuesday (October 19).
The Home Minister inaugurated the program at the RAB headquarters on Tuesday afternoon with the aim of expanding the best and overall use of information technology at all battalion and camp levels.
The Home Minister said, "We have identified the person who caused the incident at the Puja Mandap in Comilla. He is changing his position again and again. We will be able to catch him in a very short time. We will know why he caused this incident in Comilla."
The minister said, "Nothing has happened in any puja marquee till date. But this time we witnessed some unpleasant incidents. In the wake of the Comilla incident, some extremists in Chandpur tried to vandalize a Hindu shrine. The police had to struggle to deal with the situation there. Four people died there. Another died at the hospital today."
He said, "Why this murder, why this death; Whose purpose will this death serve? We saw a young boy named Paritosh publish an offensive status on Facebook. That is the focus of violence. Our police force has tried its best to protect his house. He has been arrested. But already arson attack took place and the village next to it has been looted and vandalized. We condemn it."
The minister said that in the past also, false propaganda on Facebook had created instability in Ramu, Nasirnagar and Bhola and attempts have been made to destroy communal harmony.