Bangladesh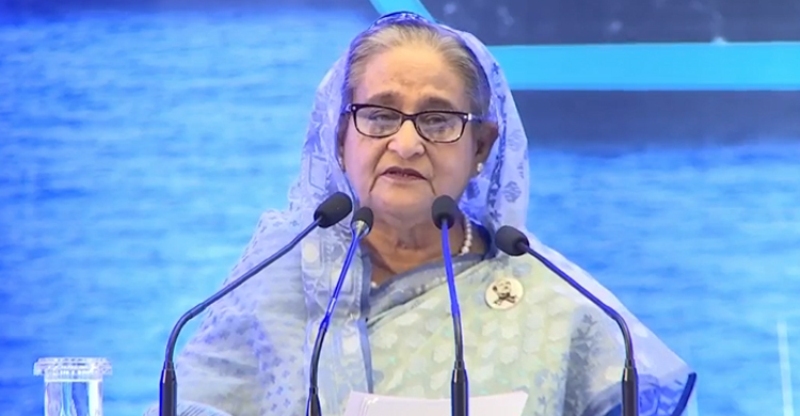 Collected
We want a solution through discussion, not conflict: Prime Minister
Dhaka, May 29: Prime Minister Sheikh Hasina said that Bangladesh wants to resolve any conflict through negotiation. She said, "We want peace, not conflict." She said this on Monday (May 29) at Bangabandhu International Conference Center on the occasion of 'International Peacekeeper's Day-2023', honoring the family members of officers and soldiers who were martyred in the United Nations Peacekeeping Mission and the injured.
The Prime Minister said, "We want peace, not conflict. We want a negotiated solution to any conflict. We do not want an arms race. Women and children are the most affected by conflict. Bangladesh always believes in peace. Bangladesh will do whatever is necessary for peace."
She said, "We are not only protecting world peace, we are also ensuring peace and order in our own country. Since 2008, the democratic process has continued and we are moving forward because there is a stable and peaceful environment. A stable and peaceful environment can make a country develop. We want, this Bangladesh will be a developed and prosperous Bangladesh by 2041. That requires a stable and peaceful environment."
Sheikh Hasina also said, "We are a victorious nation in the Great War of Liberation. We will walk with our heads held high in the world. As a result, we are trying to improve the living standards of every force and people along with the socio-economic development."
Referring to the poverty rate in Bangladesh, the prime minister said that Bangladesh has progressed. "It has got the status of a developing country. Our goal is that there will be no more poor people in the country. We will eliminate it. Not a single person will be landless or homeless in the country."