Bangladesh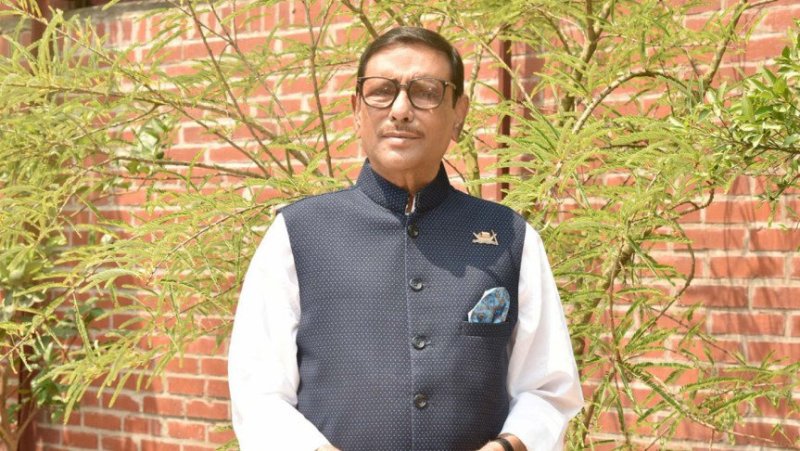 Collected
Who is your imam in the next election, Obaidul Quader asks BNP
Dhaka, August 4: Awami League General Secretary and Bridges Minister Obaidul Quader said to the BNP leaders that the nation wants to know who is their imam is in the next election. BNP leaders have said that in 2018, Gano Forum chief Dr. Kamal Hossain was wrongly accepted as an imam. Quader made the remarks in response to BNP leaders' statements, during a briefing in his office at the secretariat on Thursday morning.
BNP will form the national government if it wins the next election, BNP and its allies have agreed on this matter - In this context, the general secretary of Awami League said, they see the dream again and again, they formed Oikyafront in the last election as well. It will be seen whether the national government dreamed of by them is a national joke with the nation.
Obaidul Quader said, let BNP come to the election first, and win if the people want it.
BNP does not believe in the election process, Obaidul Quader said, pointing out that BNP is now uniting with some leaders who have no public involvement in the daydream of forming the government. People do not think that this alleged unity will have any impact on the polling field.
He said, in the name of unity, BNP and its allies are plotting at home and abroad to oust the Sheikh Hasina government. Awami League is ready to prevent and resist their plot.
The current government will not be allowed to stay in power, Obaidul Quader said in response to such imaginary statements of BNP leaders, who is BNP not to be allowed to stay in power? The source of power is the people of this country and the owner of power is Allah Almighty.
Earlier, the representative of Democracy International, Dana L. Olds, paid a courtesy call on Road Transport and Bridges Minister Obaidul Quader at his office in the Secretariat.