Bangladesh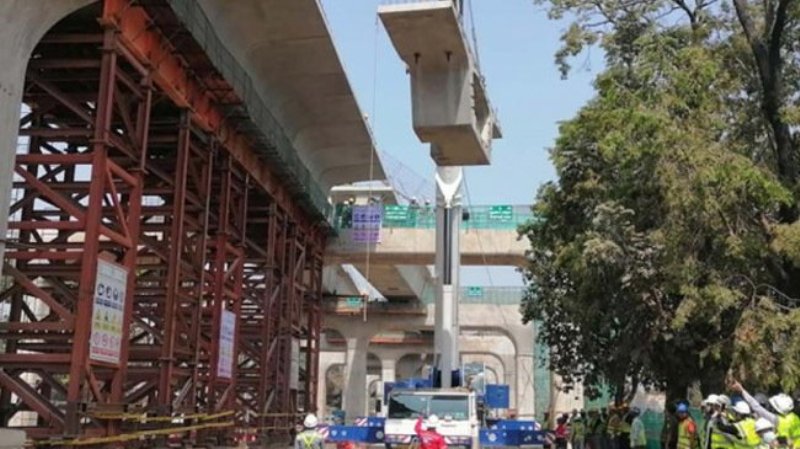 Collected
Whole structure of Metro Rail becomes visible
Dhaka, January 27: The work of installing viaduct on 20.1 km of metro rail from Uttara to Motijheel has been completed. Through this the uninterrupted structure of the whole part became visible. The last part of the viaduct between Piers 582 and 583 was set up near the National Press Club at 11:15 am on Thursday.
The structure of the concrete that is placed on the piers to form a link is called a viaduct. The railway line will sit on it, the metro train will run on it.
MAN Siddique, managing director of Dhaka Mass Transit Company Limited (DMTCL), which is implementing the project, told a virtual press conference that the work of installing the viaduct has been completed.
He said that on August 1, 2017, in the first phase of the project, construction of 11.73 km railway line from Uttara to Agargaon was started. The installation of viaduct was completed in that part on February 28 last year.
On August 1, 2018, the construction work of 8.37 km metro rail double track road from Agargaon to Motijheel started. By adding the last segment of this part on January 27, 2022, the work of installing viaduct of 20.10 km metro rail from Uttara to Motijheel was completed.
MAN Siddique said that if all goes well, the train service from Uttara to Agargaon is expected to start in December. The train will run from Uttara to Motijheel in December 2023.
There will be 16 stations on the metro line from Uttara to Motijheel. Most of these railway stations have been completed. Metro train will be able to carry 60 thousand passengers per hour. It will take only 39 minutes to reach Motijheel from Uttara.