Bangladesh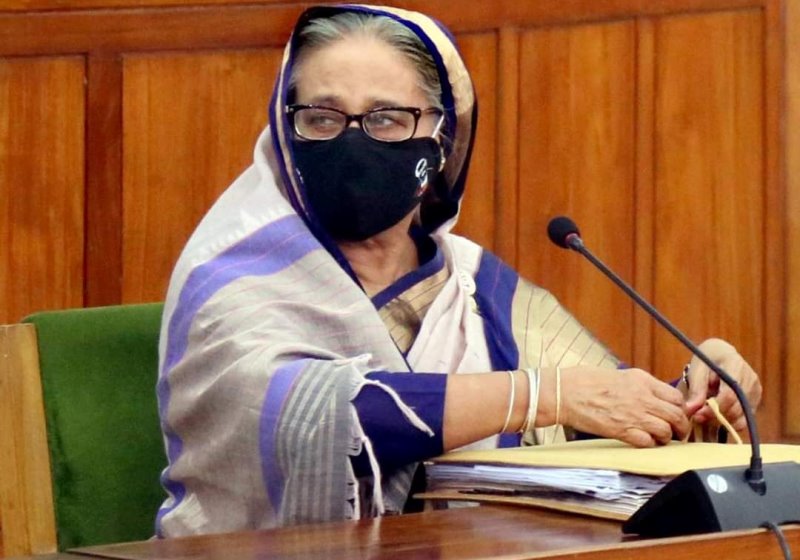 PID
Will build international standard vaccine institute in the country: PM Hasina
Dhaka, June 17: An international standard vaccine institute will be established in Bangladesh for the production of vaccines against various viruses, including coronavirus. To this end, Bangladesh's agreement with South Korea is being ratified and approved by the cabinet, said Prime Minister Sheikh Hasina.
Prime Minister Sheikh Hasina made the remarks in response to a question from ruling party MP Ahasanul Islam Titu during her scheduled Q&A session at the 13th session of the 11th National Assembly (Budget Session 2021-22) on Wednesday (June 16). Speaker Dr. Shirin Sharmin Chowdhury presided over the question and answer session.
Sheikh Hasina said besides collecting vaccines from abroad to prevent the coronavirus infection in the country, initiatives have been taken to produce vaccines in the country. "To this end, discussions are underway at the government level (GTG) with the developing countries on technology transfer," she said.
"Messrs. Incepta Pharmaceuticals Ltd., Messrs. Popular Pharmaceuticals Ltd. and Messrs. Health Care Pharmaceuticals Ltd., three companies currently capable of producing vaccines in the country, have been tested for the production of Covid-19 vaccine. Messrs. Globe Biotech Ltd. is conducting research on Covid-19 resistant vaccine. The vaccine they produced is currently in the trial phase," she said.
"In addition, initiatives have been taken to purchase vaccines from China and Russia. By July and August, 5 million vaccines a month will be available from China," Prime Minister Hasina added.
"Work is underway to procure vaccines for 20 percent of the population from the World Health Organization (WHO) COVAX facility. On May 31, 1,00,620 doses of Pfizer vaccine doses were received on May 31," the Prime Minister said.