Bangladesh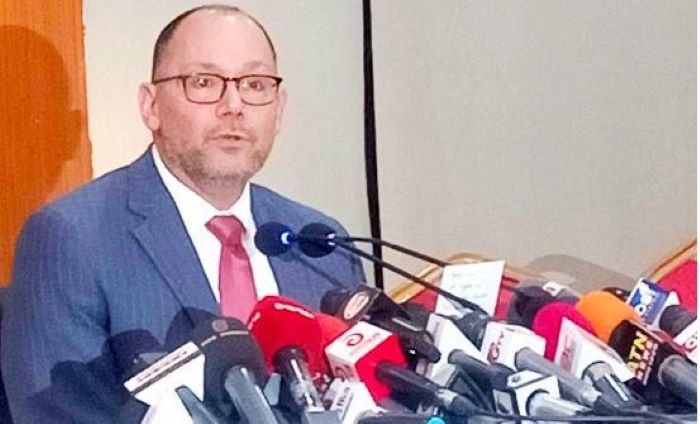 File Picture
Will continue to support freedom of the press: Peter Haas
Dhaka, 1 October 2023 : Explaining the visa policy on the media, Peter Haas, the US Ambassador to Dhaka, said that the US will continue to support the freedom of the press.
He explained this in a letter written to Mahfuz Anam, President of the Editorial Board on September 28. Earlier, the President of the Editorial Board Mahfuz Anam sent a letter to Ambassador Peter Haas regarding the media's visa policy in an interview with the private television channel Twenty Four.
In the letter, Peter Haas said, "The United States strongly protects freedom of the press, the right of journalists and media outlets to exercise their right to freedom of expression worldwide." Accordingly, critical views of any government, including the United States, are included. Indeed we welcome public reflection on any element of our policy.
US Secretary of State Anthony Blinken, while announcing the 3-C visa ban policy on May 24, said that holding free and fair elections is the responsibility of everyone—voters, political parties, governments, security forces, civil society and the media.
Equally important, each of these institutions must be given the opportunity to play their respective roles in the democratic electoral process. Secretary Blinken's statement was clear. The policy applies to any Bangladeshi person who is believed to be responsible or involved in undermining Bangladesh's democratic electoral process.
We will continue to support press freedom. We will also speak out and enforce our visa policy against those who seek to undermine Bangladesh's democratic electoral process.
Meanwhile, the visa policy may be applied to the media of Bangladesh as well - the editorial board has expressed concern over the comments of the US ambassador in Dhaka, Peter Haas. This concern was expressed in a statement signed by Editor Council President Mahfuz Anam and General Secretary Dewan Hanif Mahmud on Saturday.