Bangladesh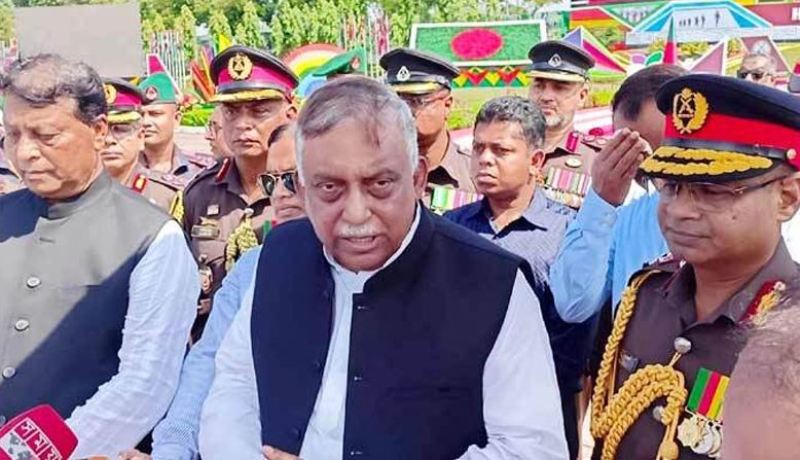 Collected
Will not allow anyone to enter the border: Home Minister
Dhaka, September 29: Home Minister Asaduzzaman Khan Kamal said, "We will not allow anyone to enter our border. Arakan Army, BGP, separatists or whoever, will not be allowed to enter our border. This is our clear message."
He said this in response to a question from journalists after the 98th recruit batch of BGB's 98th recruit batch of young soldiers' training parade at Baitul Izzat in Satkania, Chittagong at noon on Thursday (September 29). The parade was held at the parade ground of Border Guard Training Center and College (BGTC&C), the traditional training institution of BGB.
The Home Minister said that the events happening in Myanmar are their internal affairs. Myanmar is facing various crises within their country. Various separatist groups are fighting there, including the Arakan Army. Once we heard, Myanmar is engaged in war with Arakan Army. Our country has nothing to do with this incident.
"We think that Myanmar will fight in their territory, they will not invade our country, nor will they invade," he said.
The minister said that till now our BGB has been protecting the border area with great competence. We have increased manpower (soldiers) in that place. So that he observes the BGB checkpoints at the border all the time.
The Home Minister said that instructions have been given to the BGB and said that under no circumstances should members of the Arakan Army, Myanmar Border Guard Force (BGP) or any other forces enter our borders. For that purpose BGB is working day and night with great efficiency and motivated by patriotism.
In response to reporters' questions about new Rohingya infiltration, the Home Minister said, "We are not inviting anyone again." Let them fight in their borders, but we will not allow them to enter our borders, this is our clear message.