Bangladesh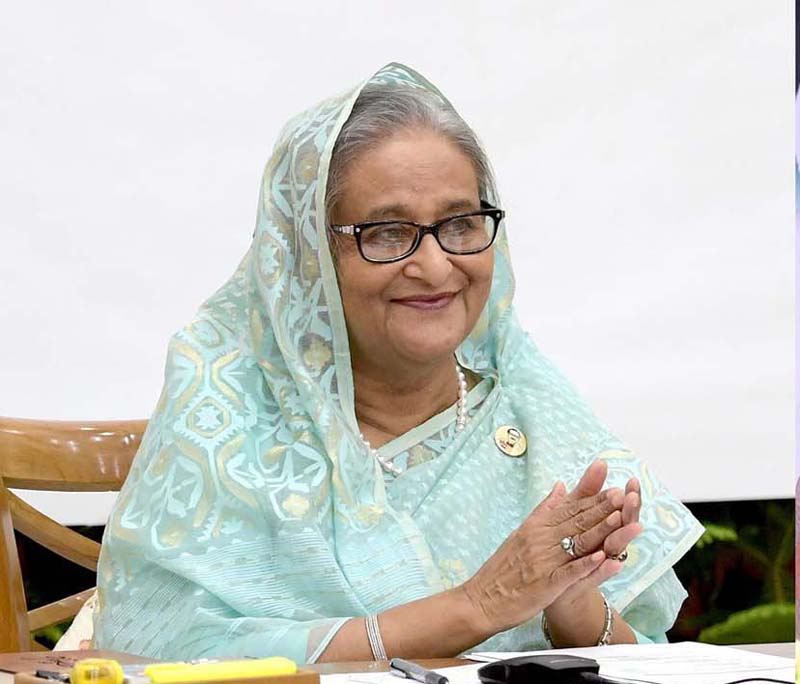 PID Bangladesh
Will survive by keeping our heads high: PM Sheikh Hasina
Dhaka, June 26, 2022: Prime Minister Sheikh Hasina has said that we will continue to stand tall in the world as a victorious nation.
She said that Bangabandhu had said, 'I can't keep chess'.
"I really couldn't. When funding for the Padma Bridge stopped, we announced we would do it on our own. We have shown that we can," she said.
The Prime Minister said this while distributing prizes at the 'Bangabandhu Creative Talent Exploration-2022' competition on Sunday (June 26). She joined the video conference from Ganobhaban at the event of the International Mother Language Institute.
Sheikh Hasina said, "We are a victorious nation, we will walk with our heads held high in the world." This country is ours. We will build this country as developed and prosperous. On education policy, the Prime Minister said, in order to achieve success, it is necessary to have policies or goals. Success is achieved by setting specific goals. That is what we have done in the field of education.
Education Minister said. Dipu Moni, Deputy Minister Mahibul Hasan Chowdhury and Secretary of Technical and Madrasa Department spoke. Local government minister Tajul Islam, state minister for culture KM Khalid and other senior government officials were present.