Bangladesh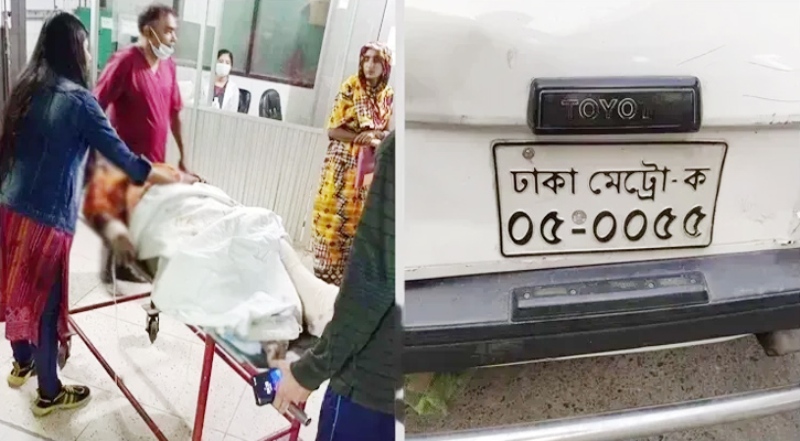 Collected
Woman killed by private car on DU campus, killer identified as dismissed university teacher
Dhaka, December 3: A woman named Rubina Akhter (40) was killed by a private car in Dhaka University area. In this incident, the driver, a dismissed teacher of the university, was beaten up by the crowd.
The incident took place in the central Jame Masjid area of Dhaka University at 3 pm on Friday (December 2). The driver's name is Azahar Zafar Shah. He was a former associate professor in the International Relations Department of Dhaka University.
Witnesses said that a woman was hit by a private car. The woman got stuck under the car. Later the driver was going towards Neelkhet area through TSC without stopping the vehicle. At that time, the crowd threw stones and bricks at the car, but the driver did not stop the car. Later, when the car got stuck at Neelkhet intersection, the crowd thrashed the driver. The driver was seriously injured. Later he was taken to Dhaka Medical College (DMC) Hospital. The injured woman died under treatment at 5 pm in Dham.
Meanwhile, the police claim that the woman named Rubina Akhtar (40) was killed by a private car and not an accident, but a murder. The police said they would assist in legal action regarding maximum punishment for the former teacher of Driving University, Mohammad Azhar Zafar Shah.
Dhaka Metropolitan Police (DMP) Deputy Commissioner of Police (DC) Ramna Division Md. Shahidullah said this in response to a question from journalists at Shahbag police station at around 8 pm on Friday (December 2).
He said it was not an accident but a murder. Legal action will be taken along with investigation whether the former teacher was normal or not. Penalties are provided under the Road Transport Act. Measures will be taken to ensure that the teacher gets the maximum punishment in this law.
DC Md Shahidullah said, our case work is going on regarding the woman who died after being hit by a car in the DU area. This is a very inhumane and tragic incident. When the driver recovers, we will ask him why he did this.
Rubina's brother and relatives said that those who drive recklessly should be brought under strict laws. May this not happen again. They also said that Nurul Amin, the motorcyclist from Rubina, was also injured. Their house is in Hazaribagh. Mother of one son, Rubina's husband died a year ago.