Bangladesh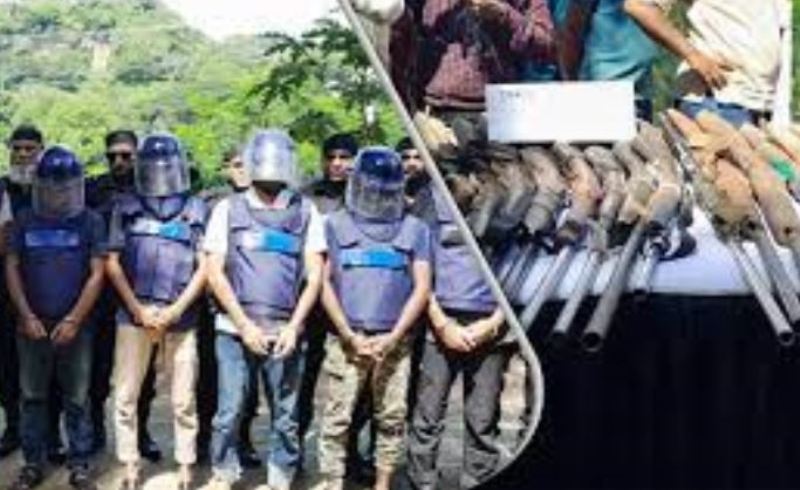 Photo: Collected
Women joining new militant groups
Own Correspondent, Dhaka, Nov 5: Law and order forces have arrested 33 people including the top leaders of the new militant organization 'Jamatul Ansar Fil Hindal Sharqiya'. About a month after the start of the operation, RAB received information about the involvement of women in this militant organization. These women are doing the work of recruiting new members of the organization, collecting money and supplies and supporting the families of militants who have migrated (militants who are in the mountains).
RAB says that so far they have received information about at least six women militants. However, the exact number of women militants associated with Jamaatul Ansar Phil Hindal Sharqiya is not yet known. However, the number will increase further, said RAB Legal and Media Wing Director Commander Khandaker Al Moin.
He said, we got the information of five-six people. It may increase. These women are involved in the Dawati branch, providing money, looking for the families of the members of the organization who are in the mountains. However, their participation in the military branch was not found.
Muntashir Ahmed alias Bachchu, chief financial coordinator of the organization, Abdul Quader alias Sujan alias Faiz alias Sohail and Ismail Hossain alias Hanjala alias Mansoor, the coordinator of the migrated members across the country, and Helal Ahmed Zakaria, the third highest figure in the military wing, were arrested while in hiding in Laksam, Comilla on Thursday (November 3). . Their interrogation revealed the involvement of women in the organization.
Meanwhile, Amir Mahmood of this new militant organization has bought three and a half bigha land in Naikshangchari of Bandarban and built a house. He lived there with his family. He managed agriculture, poultry farm and cattle ranch. However, RAB could not be sure about the current position of the Amir of the organization. The four people arrested during the interrogation gave important information to the RAB.
According to RAB, Amir Mahmood of the organization worked as a manager at a CNG filling station in Comilla Sadar Dakshin. He left his job almost two years ago. A year ago, he sold his semi-finished house and land at Pratappur in Comilla and got Tk 17 lakh. With that money, he bought three and a half bighas of land in Naikshanchari of Bandarban. He was staying there with his family.