Bangladesh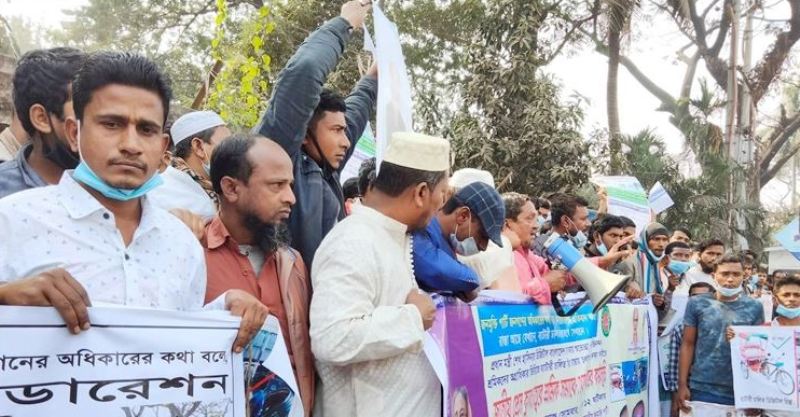 Collected
Workers form human chain demanding permission to run battery-powered rickshaws
Dhaka, January 26: There have been human chains and rallies in the capital demanding permission to run battery-powered rickshaws. These programs were jointly organized by Bangladesh Rickshaw-Van Driver Workers Federation and Janmukti Party in front of the National Press Club on Monday.
At the rally, Janmukti Party Chairman Mumtaz Uddin Majumder said, "We do not want to run pedestrian rickshaws in Prime Minister Sheikh Hasina's Digital Bangladesh. We want to run battery-powered rickshaws."
"We want to say that battery-powered rickshaws will run where there are roads. Our request to the Prime Minister is to give us the opportunity to run battery-powered rickshaws," he added.
"We don't want to ride an analog rickshaw on foot, we want to drive a battery powered digital rickshaw"; Rickshaw-van drivers took part in the rally with placards reading "I want to be freed from the inhumane profession of carrying a human being on foot."
About one and a half hundred rickshaw-van drivers including the general secretary of the organization Rafiqul Islam Babu were present at the time. Six-point demands were made from the rally.