Bangladesh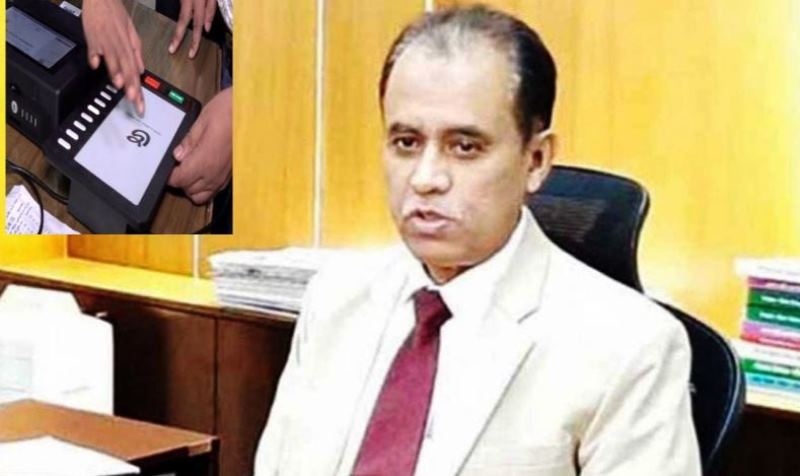 File photo
Would have used EVM in 300 seats if I could: EC Alamgir
Own Correspondent, Dhaka, Sept 26: Mentioning that Electronic Voting Machine (EVM) is being used for peaceful elections, Election Commissioner (EC) Md. Alamgir said, "I would have used EVMs in 300 seats if I could. Don't have money (to buy EVMs). And I can't complete the training (of using EVM). If I came to the post two years ago, I would have conducted the elections in EVMs in 300 seats."
He said these while talking to reporters at his office at Nirbachan Bhaban in Agargaon on Sunday (September 25).
Election Commissioner Md. Alamgir said, "There is no opportunity to overwrite EVMs. There is no overwriting here. If no one's fingerprints match, the presiding officer allows voting with fingerprints. Before that, the identity of the concerned voter is identified with the NID number. But many people say that it can be overwritten in talk shows."
He said, "Many say the presiding officer can do it (overwrite) up to 50 percent. But you come and see, I will let you test what you want, bring experts from home and abroad and see. It is said again, what will be the basis of the case! There is no VP trail. We have a better system than EVMs. It will remain sealed for one year after the election. From here you can print how many votes have been received for any symbol."
EC Alamgir also said that voters believe in EVMs. Have you seen anywhere to protest about it, to march? Those who are writing have not seen or heard of EVM. Still writing. In response to a question, he said, our target is fair elections. There is no chance of tampering or fake voting in EVMs. So don't go there. Go there, where the ballot paper will be voted. That is why we will go to the polls and deploy more force there. EVM seats will not require so much force, we will divide them into ballot seats.