Bangladesh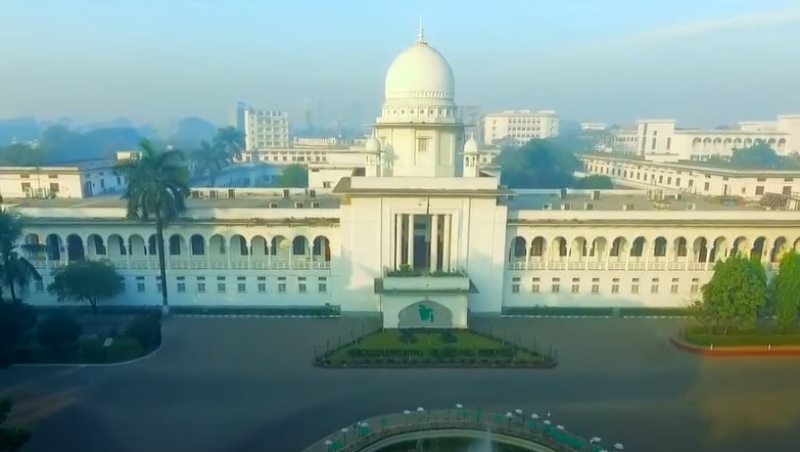 Screengrab from YouTube
Writ in High Court to remove all provocative posts from social media
Dhaka, October 27: A writ petition has been filed in the High Court seeking directions to remove all kinds of provocative posts and videos posted on social media for the purpose of communal violence. The writ petition also calls for a judicial inquiry to find those responsible for attacks on Hindu homes, places of worship and minority communities across the country.
Barrister Jyotirmoy Barua, another Supreme Court lawyer, filed the writ petition on Tuesday (October 26) on behalf of the two lawyers, including Supreme Court lawyer Advocate Anup Kumar Saha. This includes attacks on the Hindu community, vandalism of houses and places of worship and arson, that were reported in various media outlets.
The writ petition seeks to ensure the safety of the Hindu community in the country as well as rehabilitate and compensate the victims of the attack-vandalism-arson. It also sought directions to bring to justice the officials who failed to provide security to the Hindu community.
Secretary of the Ministry of Home Affairs, Secretary of the Ministry of Law, Justice and Parliamentary Affairs, Secretary of the Ministry of Information, Communication and Technology, Secretary of the Ministry of Social Welfare, Inspector General of Police (IG), Chairman of Bangladesh Telecommunication (BTRC), 19 people including DC-SP of Comilla, Chandpur, Noakhali, Chittagong, Rangpur and Feni have been made defendants.
The High Court bench comprising Justice Md Mojibur Rahman Mia and Justice Md Kamrul Hossain Mollah may hear the writ petition.