Bangladesh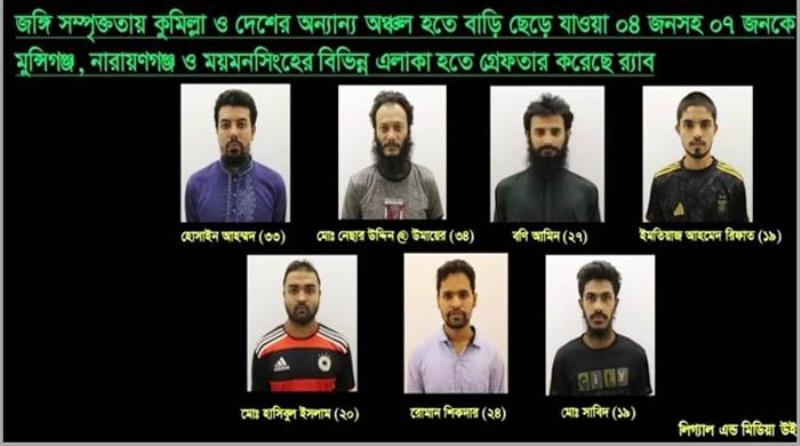 Collected
Youth receiving militant training in remote areas, family oblivious
Dhaka, October 10: The number of youths who have been deported from different parts of the country is more than 50. They have been missing for about one and a half months to more than two years. But the families of some of them know that their children are staying abroad for work. They also regularly give money to the family. Basically, many of them are involved with various militant organizations. According to the Rapid Action Battalion (RAB), they are secretly training in remote areas of the country.
RAB says that the missing youths are conducting the activities of the organization after training and hiding under the umbrella of various militant organizations in remote areas of Chittagong Hill Tracts. The preliminary information obtained in this regard has been informed to all the intelligence agencies of the country and various forces. RAB said that a joint operation is currently underway in Chittagong Hill Tracts.
RAB Legal and Media Wing Director Commander Khandaker Al Moin said these things at a press conference at RAB Media Center in Karwan Bazar of the capital on Monday (October 10).
He said that the invitation and one of the financial providers of organizations involved in leaving home from Comilla and other parts of the country due to militant involvement, Shah Md. RAB arrested a total of five people from Jatrabari and Keraniganj in Dhaka, including Habibullah and three people who left home.
Eight youths went missing from Comilla Sadar area on August 23. A general diary was made at Kotwali police station in Comilla on August 25 regarding the disappearance. After that, RAB increased intelligence surveillance to rescue the victims and arrest those involved in the disappearances.
Among the eight youths who went missing from Comilla on September 1, Shartaz Islam Niloy (22) returned to his home in Kalyanpur of the capital. Based on the information received from Niloy, on October 6, RAB arrested a total of seven people, including the invitees, supervisors, and four youths involved in the sheltering activities of the militant organization from Munshiganj, Narayanganj and Mymensingh. The arrested gave information about the extremist organization to RAB.
In continuation of this, on Sunday night, the intelligence wing of RAB headquarters and RAB-10 conducted a joint operation from Jatrabari and Keraniganj. Shah Md. Habibullah alias Habib (32), Neemat Ullah (43), Md Hossain (22), Rakib Hasnat alias Niloy (28) and Md Saiful Islam alias Rani alias Zayed Chowdhury (19) were arrested.