Bangladesh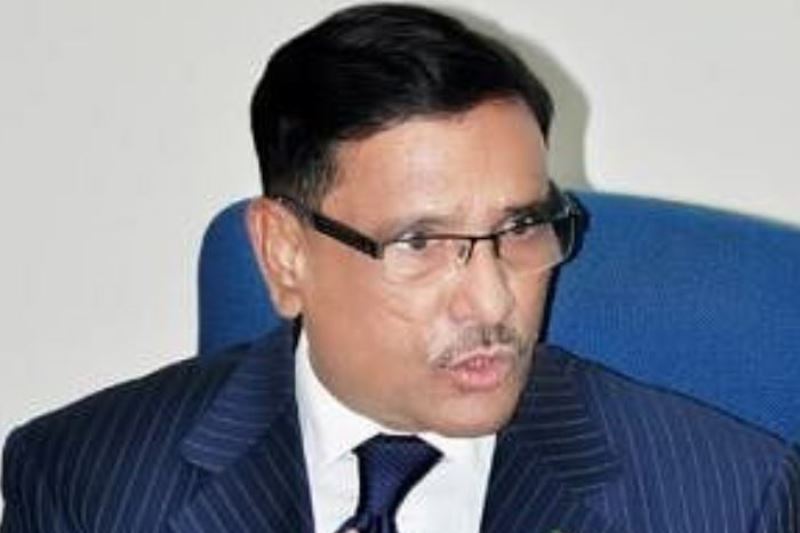 Collected
Zia is the father of distorting the history of Liberation War: Obaidul Quader
Dhaka, February 27: Awami League General Secretary and Minister for Road Transport and Bridges Obaidul Quader has termed BNP founder and former president Ziaur Rahman as the father of distorting the history of the Liberation War. He made the remarks while addressing a conference of Awami League at Ullapara Upazila in Sirajganj on Saturday.
The Awami League general secretary called for the formation of committees through conferences in expired districts, upazilas, police stations, unions and wards, saying the dedicated souls and sacrifices should be evaluated in the formation of the committee. He warned the leaders that the controversial and spring cuckoos could not be included in the team.
Obaidul Quader said that Ziaur Rahman had given an opportunity to the communal group to do politics by distorting the spirit of liberation war in this country acquired with blood. It was Ziaur Rahman who exposed the source of today's violent communalism.
Ziaur Rahman sent the values ​​of independence into exile. Mentioning that Joybangla, the war cry of the war of liberation, was banned, the general secretary of the Awami League said that his role after independence was questionable to the freedom fighters.
Obaidul Quader also thinks that Ziaur Rahman has made himself controversial. He thinks that history itself has put Ziaur Rahman on the fence in the policy of appeasing and nurturing such anti-liberation forces of a sector commander.
Mentioning that Ziaur Rahman was the main beneficiary of the brutal political assassination in the history of the world on August 15, the bridge minister said that it was Ziaur Rahman who rehabilitated the killers, gave them jobs in various embassies and helped the killers to flee abroad.
Obaidul Quader also remarked that Ziaur Rahman was the father of distortion of the history of the liberation war.
Expressing hope that the 5th phase of municipal elections to be held tomorrow will be held in a peaceful and festive atmosphere, Quader said the government will not interfere in tomorrow's elections like other phases.