Bangladesh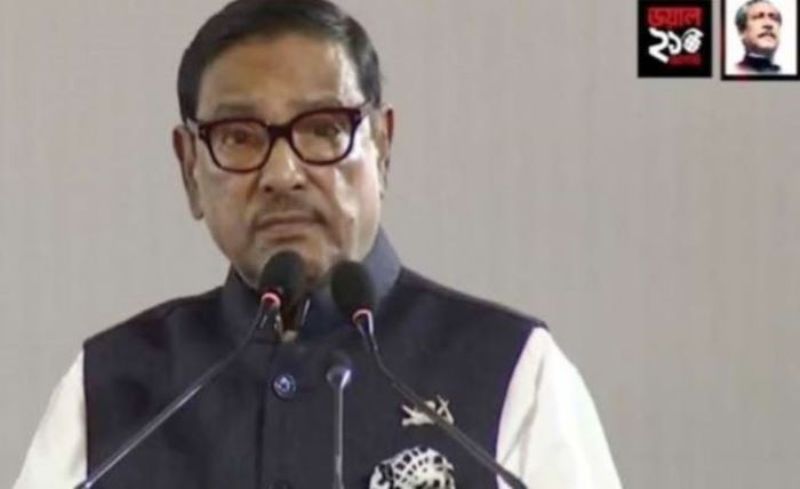 BTV
Zia is the mastermind in 1975 assassination: Obaidul Quader
Own Correspondent, Dhaka, 22 August 2023: General Secretary of Awami League, Minister of Road Transport and Bridges Obaidul Quader said that BNP founder Ziaur Rahman was the mastermind behind the murder of Father of the Nation Bangabandhu Sheikh Mujibur Rahman and his family members.
On Monday morning, a discussion meeting was organized in front of the central office of Awami League on Bangabandhu Avenue in memory of the victims of August 21. He said this in his welcome speech. As the general secretary of Awami League, Obaidul Quader said that he wants to answer a lie of BNP leaders, they are lying, Awami League is wiping out the Zia family...how strange! What a farce in the daylight! Who committed the murder of seventy-five? Who was the target of wiping out the entire family of Bangabandhu? Ziaur Rahman is the mastermind of this murder. Bangabandhu wiped out the family to fulfill his political and power ambitions.
He said, August 1st... We who do Bangabandhu's politics, we who are Sheikh Hasina's colleagues and workers, all of our hearts are bleeding today. Tears of pain of loss are falling in our eyes again and again. He also said, we never do conspiracy politics, we ourselves are victims of conspiracy. No one can show evidence in the history of Bangladesh that we have conspired to kill anyone. They (BNP) tell foreigners, Awami League wants to wipe out the Zia family. But how?
The bridge minister said, BNP and its allies are against our existence. They have not yet relented from their fight to wipe us out. You have to remember that to keep the ideology of the liberation war united, BNP and its allies and evil forces must be stopped on the soil of Bengal. They must be resisted and resisted. Their political movement must be defeated. They have to be defeated in elections and battles. These evildoers, murderers, corruptors, money launderers, vote stealers and criminal gangs have no right to do politics on the soil of independent Bangladesh. They don't want this country, their country is Pakistan. Their country is Afghanistan. Bangladesh is not in their hearts, Pakistan is in their hearts. Bangladesh could not have caused so many incidents if they had heart.
Prime Minister and Awami League President Sheikh Hasina attended the event as the chief guest.