Column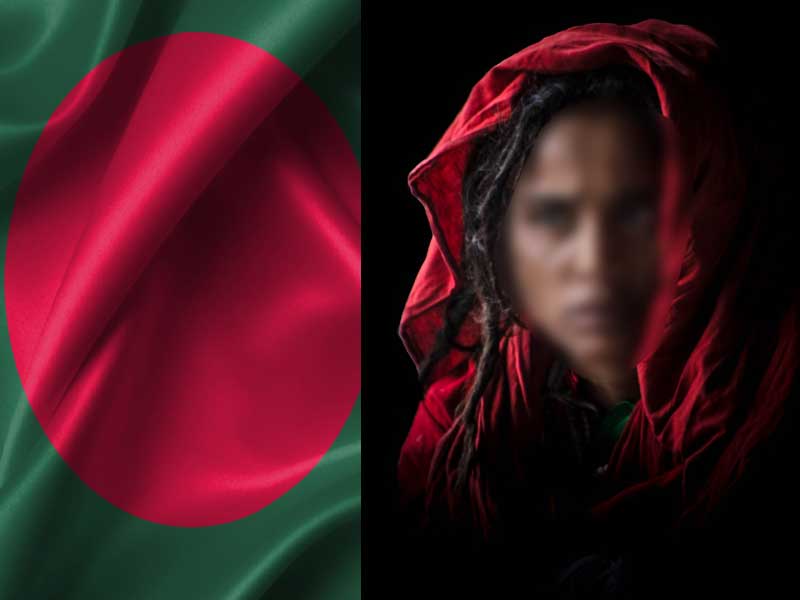 'Biranganas' of Bangladesh
Liberation War Affairs Ministry of Bangladesh government issued a gazette notification on August 4 extending recognition to 46 more 'Biranganas' (war heroines) as freedom fighters for their significant contribution in the country's liberation war in 1971. The National Freedom Fighter Council, at its 62nd meeting held in Dhaka, decided to confer freedom fighter status to these war heroines raising their number to 322. All of them are now entitled to state facilities and allowances at par with male freedom fighters.
The government decided on October 13, 2014 to recognize 'Biranganas', a term used for the unfortunate rape victims of 1971, as freedom fighters, entitling them as well as their children to state facilities and honor.
Exact number of rape victims during the liberation war of 1971 is not known. At least 1.62 lakh women were raped and 1.31 lakh Hndu women went missing during the nine-month long liberation war, according to the War Crimes Facts and Findings Committee headed by noted liberation war researcher Dr M Hassan. Many among them have died. Identifying and finalizing a list of the Biranganas or rape victims will be an uphill task. Nor can the task be completed overnight. Prime Minister Sheikh Hasina has declared that the task will be completed in phases. A beginning has been made and it will take years to complete, she said.
In Bangladesh, women war victims were looked down upon and did not receive due honour from their family and society. Most of the families of the rape victims considered loss of chastity of these unfortunate women a shameful act and treated the rape victims unfairly, terming them 'loose character'.
After the war, the rape victims had to go through a second ordeal. Doctors at the rehabilitation centers in Dhaka reported about 170,000 abortion of pregnancies and about 45,000 war babies born as a result of rape. A report from the International Commission of Jurists said "whatever the precise numbers, the team of British and American surgeons carrying out abortions and the widespread government efforts to persuade people to accept the unfortunate rape victims in to the
community testify the large scale on which raping occurred".
The founding father of Bangladesh Sheikh Mujibur Rahman described the rape victims as Birangana (war heroine), but unfortunately this term assumed a different connotation and served as a reminder that these women were socially unacceptable as they had been sexually violated and dishonored. The term Birangana soon degenerated and came to be associated with 'Barangana' which in Bengali means a prostitute. After the liberation these unfortunate rape victims were seen as symbol of social pollution and shame.
Sheikh Mujibur Rahman's strategy of marrying these Biranganas off and encouraging them to be seen as war heroine failed as few men came forward to marry them and those who did expected the state to provide a large dowry. Few Biranganas who did marry were usually ill-treated and the majority of men, after having received dowry, abandoned their Birangana wives.
Sacrifices of the Biranganas and their contribution in the liberation war can hardly be belittled. But strangely enough, contribution of these war heroines did not get recognition in the country. People ill-treated and ostracized them as if out of volition these women chose the wrong path. People failed to realize that rape was used as war weapon by the occupying forces and their local collaborators to crush the liberation war.
The initiatives of the present government extending recognition to the rape victims of 1971 as freedom fighters deserve applause from all sections of people, both within the country and abroad. Thanks to the government's efforts, Biranganas will no longer be an object of shame and ridicule; they will now be held in high esteem in the society and given the same honor, dignity and respect as shown to other freedom fighters.