Column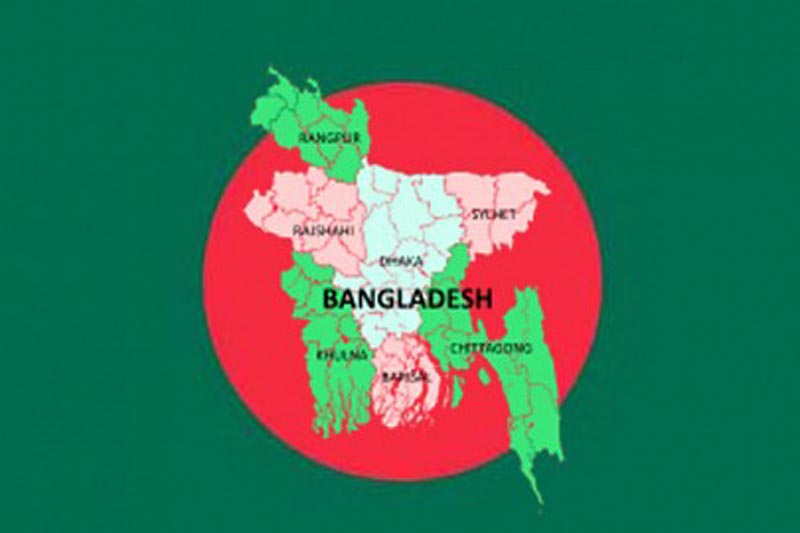 A Paradigm Shift From Article-370 to Article-1 Done & Dusted!
We may debate & deliberate about the modus operandi adopted in abrogation of Article-370, the fact of the matter is that, Article-370 stands pulled down. Its also the fact of the matter that Article-370 was no more'than a hollow tiger, eroded bone-by-bone, by the self-aggrandising dispensations of Abdullah''s & Mufti's. If anything, Article-370 had merely sentimental value & literally no governance value. It's also pertinent to fathom that only & only the Supreme Court of India has the competence to review the abrogation, & that anybody telling us otherwise, is merely selling a day-dream.
Next What?
Today were at a brink, onus lies on all of us, to collaborate conjointly on a slew of critical things staring us:
Corruption!
The region of Jammu & Kashmir has earned quite a rank & repo on corruption indices. The unpalatable truth is, that we're, reportedly, one of the most corrupt places of the world, courtesy mal & misgovernance by successive regimes. It's therefore incumbent upon us to build & make our institutions transparent & accountable via devices like Right to Information Act (RTI) & Public Service Guarantees Act (PSGA). It's said that, for every 5 rupees spent, only 1 rupee reaches the intended beneficiary. Without rooting-out such a vicious malady from our systems, we can't imagine of a developed & peaceful future.
Youth Leadership!
Literally, since times immemorial, J&K has been ruled by a select few dynast political executives, mostly low-read, sans vision, incompetent & self aggrandizers. Time is rife to nurture & infuse young, energetic, competent,& well read leadership into the political discourse of the J&K. Democracies are not personal fiefdoms operating on the principle of heredity & whim, but public forums with merit & participation as their guiding doctrines.
MNC's & Corporates !
Article-370 &; it's appendages had made the state of J&K an undesirable destination for MNC & native corporates. It's time to provide a B-friendly ecology to such B-organizations & let them sprout across J&K. Say, for instance, let Foreign Direct Investment (FDI) be routed in critical sectors like tourism & back-end of agriculture. It has the potential to transform the economy of J&K, just like it did with mainland India, after the induction of LPG model back in the year 1991.
Employment!
Unemployment has been a major, major catalyst in leading the young towards radicalization. And, in this day & age of corporate governance, it wouldn't be totally correct to look at the public sector to fix the bug. Mainland India is a booming economy, corporate giants akin Tata, Wipro & Infosys could be & should be asked to develop skill development programmes for the educated youth of J&K, & eventually absorb them in their rank & files.
Intellectual Narrative!
Ironically, fringe elements & secessionists have dominated the discourse of K-issue, at regional, national & international fora, for too greater a length-of-time now. It's time that native intellectuals & policy makers come-up with a positive discourse of their own, which ought to representative of majority & not fringe minority.
Scheduled Castes (SC) & Scheduled Tribes (ST)!
The SC & STs represent a considerable, yet marginalized community of J&K. Under the earlier Constitution arrangement, statutory provisions like Scheduled Caste & Scheduled Tribes Atrocities Act, that espoused the cause of these marginalized communities, were not operational in J&K. Without a day's break such affirmative action alleviating the status of SC/ST must be enforced. J&K has been a plural society, & plural societies are supposed to operate with a heavy sense of justice.
Article 19 !
Article-19 of the Constitution of India, guarantees the Fundamental Right of Freedom of Speech & Expression to every bonafide citizen of its country. If anybody is in dire need of such a basic human right it's the youth of J&K. Over the years, the regional dispensations have choked the youth to the point of alienation. Internet & social media like Facebook, Twitter, Instagram, YouTube et al resonates with the young. It's a forum of their discourse. Since more than 100 days access to internet & consequently to social media remains curtailed. While security concerns ought to be understood, so does the aspirations of the youth. It would be prudent if internet services are restored in a calibrated manner. Mature & vibrant democracies like India ought to give due space & room to varied ideologies & philosophies.
Statehood!
J&K has a proud history, ethos & culture. Relegating such a region to the status of a Union Territory neither resonates with the natives nor is administratively expedient. Also, all across India, we don't have a model wherein a full-fledged state has been metamorphosed to Union Territory (UT). We thus should restore the statehood of J&K, ASAP.
Terror Victims!
J&K has been a conflict zone for an extended period of time now, & that means people cutting across allegiances & affinities have suffered, at the hands of one fence or the other. It's the time to apply balm on the wounds of such hapless souls. It's time to listen to the pain & agony of the native people & be a benevolent healer. As is said, "One does not mend fences with hammer & nails.
Grassroot Governance!
With the application of Constitution of India, the novel amendments of 73rd
& 74th are in vogue in J&K now, just like in any other part of the country. This means that a 3-tier arrangement of Panchayati Raj Institutions (PRI's) & Municipal Institutions have to be put in place, fostering Local Self Governance (LSG) at rural & urban areas. Such institutions need to be devolved ample administrative authority & financial autonomy, so as to uphold & carry out local aspirations, that remains unheeded to the date.
Anti-Graft!
The new Constitutional arrangement has further paved the jurisdiction of anti graft organizations like Central Bureau of Investigation (CBI), Enforcement Directorate (ED), Central Vigilance Commission (CVC) & Anti Corruption Bureau (ACB).
The dynast politicians & nepotic bureaucracy that have misruled J&K over generations should be held accountable for their misdemeanors, & made to face the law-of-the-land. It's high time for the Rule of Law to prevail & prevail with iron-hand.
As noted at the outset, we're on a brink, on a brink of a breakthrough. Let all stakeholders hold hands firmly & uphold the vision of our founding fathers... of Justice...of Liberty...of Equity...of Fraternity.