Column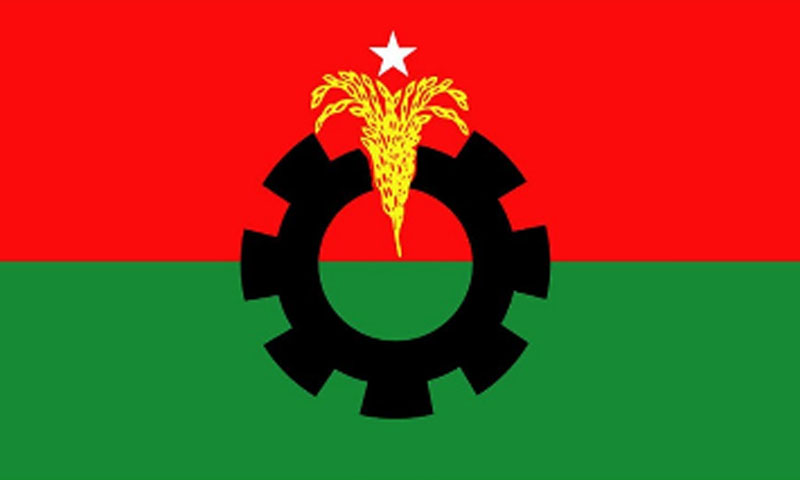 BNP not to abandon Jamaat
Despite continued local and international pressure, the Bangladesh Nationalist Party (BNP) is reluctant to leave its key ally Jamaat-e-Islami as it wants to use the pro-Pak and anti-liberation party's muscle in political street fights.
Jamaat, a party of war criminals with several of its top leaders being hanged for crimes against humanity during Bangladesh's Liberation War in 1971, is a major component of the BNP-led 20-party alliance.
The United States, in a resolution placed in the House of Representatives, urged Bangladesh to curb the presence of Jamaat-e-Islami to eradicate militancy. US Congressman Jim Banks stated in his website that he introduced the resolution titled "Expressing concern about the threat posed to democracy and human rights by theocratic groups operating in South Asia" on February 28.
The resolution was referred to the Committee on Foreign Affairs.
Senior BNP leaders are of the view that BNP is now maintaining a "strategic distance" from Jamaat due to pressure from home and abroad, but does not want to cut ties with the party.
Jamaat has been labelled as a "terrorist group" by Western countries and organisations because of its links with international terrorist outfits Al-Qaeda and Taliban.
Recently, Prime Minister Sheikh Hasina said in the Parliament that the government has nothing to do 'right now' with the banning of Jamaat as a case over the matter is pending with the court. The prime minister hoped that Jamaat will be banned as soon as the court passes its judgment in favour of the ban.
After failing to fulfil conditions, Jamaat lost its registration with the Election Commission -- a prerequisite to participating in an election for a political party, she said.
The Prime Minister added that it was a matter of regret that having failed to contest the last election, its members took the cover of BNP with its election symbol 'Sheaf of Paddy.'
BNP standing committee member Mahbubur Rahman remarked "I never support BNP's relations with Jamaat. I have regularly told the party hierarchy to cut relationship with the Jamaat for its role against war of liberation of Bangladesh."
A section of BNP leaders said the party does not want to cut relations with its key ally Jamaat as BNP chairperson Khaleda Zia wants to continue ties with the Islamist party as her husband and BNP founder Ziaur Rahman had taken them under BNP wings.
The US resolution says "Expressing concern about the threat posed to democracy and human rights by theocratic groups operating in South Asia. It included:
Whereas Bangladesh achieved independence in 1971 and established a secular democratic state, which is home to over 163 million Muslims, Hindus, Buddhists, Christians, and atheists;
Whereas this freedom was won at the cost of approximately 3,000,000 deaths, more than 10,000,000 displaced, and 200,000 women raped, many at the hands of Islamist militants led by Jamaat-e-Islami;"
Whereas religious minorities, including Hindus, Buddhists, Christians, and Ahamadi Muslims, have been attacked by Jamaat-e-Islami, and their subsidiary Islami Chhatra Shibir, as a result of which hundreds of homes have been damaged, shops damaged or looted, and temples vandalized,
Whereas Jamaat-e-Islami members have been linked with al- Qaida and the Taliban; Whereas Jamaat-e-Islami and affiliated theocratic extremist groups pose an immediate and ongoing threat to stability and secular democracy in South Asia, leaving religious minorities at grave risk of continuing violence;
Whereas the European Parliament adopted a resolution urging the Bangladesh Nationalist Party to unequivocally distance itself from Jamaat-e-Islami; Whereas repeated attacks on religious minorities, expanding religious extremism, and growing destabilization caused by radical groups, including Jamaat-e-Islami and its affiliates, undermine United States economic and strategic interests in Bangladesh."
The resolution calls on the governments of Bangladesh and Pakistan to deny, disrupt, and dismantle the ability of Jamaat-e-Islami and its affiliates to continue posing an immediate and ongoing threat to religious freedom and regional stability.
It also urged the BNP And all other political parties of the country to unequivocally distance themselves from Jamaat.
After the debacle in the 11th parliamentary elections, a large number of BNP leaders and activists have demanded that ties with Jamaat must be severed as it was damaging BNP's image both at home and abroad. But a section of top leaders of the party do not want to cut ties with Jamaat as they think the Islamist party activists have capacity to take to the streets 'violently' during any anti-government movement. Besides, Jamaat has a vote bank, which will help BNP assume power in future. Moreover, BNP cannot do well in street movement and election without Jamaat's help. "BNP can't leave Jamaat in this crisis period of the party, as it has not enough organisational strength right now to launch a strong movement alone against the incumbent Awami League-led government."
Giving a hint at not leaving Jamaat, the BNP secretary general Mirza Fakhrul Islam Alamgir recently said, "I would like to say it clearly that there's no alternative to unity, no matter who thinks what…BNP has created a bridge between the Jatiya Oikya Front and the 20-Party for the cause of a historical necessity. It's still necessary to maintain."