Column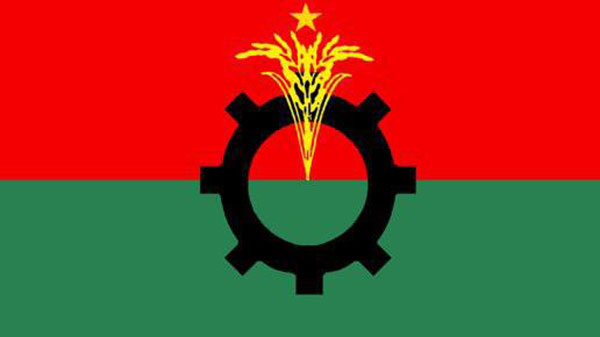 BNP's leadership crisis
A Dhaka court has convicted BNP Chairperson and former Prime Minister Khaleda Zia in the Zia Orphanage Trust corruption case and sentenced her to 5 year rigorous imprisonment.
According to article 66 of Bangladesh constitution any person who has been convicted in a criminal case and sentenced to imprisonment for a term not less than two years he/she will be debarred from contesting election unless a period of five years has elapsed since the person's release from jail.
Khaleda Zia has been imprisoned on February 8 and the national election is due towards the end of December. The verdict has been given by a lower court and if it is upheld by a higher court it will spoil Khaleda Zia's electoral prospects.
Her fugitive son Tarique Rahman who has been made Acting Chairman of BNP after Khaleda Zia's arrest was also convicted in the same case for embezzlement of orphanage fund for which he has been sentenced to 10 years of rigorous imprisonment and fined Tk 2.10 crore. Tarique was earlier sentenced to seven years of imprisonment and fined Tk 20 crore by the High Court in a money laundering case in 2016. Before appointing him as Acting Chairman of BNP the party constitution was amended and a clause was incorporated saying if anyone is convicted in any criminal case he / she can still hold any party post.
In case Khaleda Zia is debarred from participating in election, due in 2018 end, for her conviction and imprisonment for five years in a corruption case, BNP which is in disarray will face serious leadership crisis. Khaleda Zia's plan to ensure Tarique Rahman's quick succession has hit a road block. The mother-son duo are in the same predicament. With both mother and her son being convicted, BNP will have no leader to bank upon who can steer the party through the election. Many BNP leaders and workers are also facing criminal charges for participation in violent protests in early 2015 which resulted in the death of more than 100 persons who were mostly burnt alive in arson attacks.
The decision to appoint Tarique Rahman as BNP Acting Chairman shows Khaleda Zia's reluctance to hand over top position of the party to any other senior BNP leader despite the fact that Tarique Rahman's poor leadership came to the fore on a number of occasions when violent protests were organized under his direction in 2014 and 2015 which backfired and adversely affected the party's political prospects.

Now on, it will be Tarique Rahman who will be over-seeing and managing BNP from London where he has been camping since 2008. He has no links whatsoever with the grass roots level BNP workers and leaders.
Over a period of time BNP has lost support and sympathy of a cross section of people. The decision of the party leadership to not participate in the2014 general election made a number of its leaders unhappy. Moreover, BNP's tactics of holding violent street protests in 2014 and 2015 hugely affected the livelihood of commoners. During BNP rule, Khaleda Zia and her two sons gathered massive illegal wealth and assets spreading over 12 countries. There are also charges of money laundering and links to Pakistan Army and ISI against Khaleda Zia and her family. All these factors accounted for the party's dwindling support base and popularity.
BNP is reportedly very keen on Khaleda Zia's release and the party's participation in the upcoming national election. Tarique Rahman is known to have taken a move to send British House of Lords member Alex Charles Carlile QC to New Delhi in the first week of July as a BNP lobbyist. Lord Carlile is a member of the legal team of Khaleda Zia. The British MP will be visiting New Delhi on a mission to mobilize opinion on the issue of Khaleda Zia's release ahead of the next parliamentary election. However, Dr Taufiq-e-Elahi Chowdhury, Energy Adviser to the Prime Minister of Bangladesh will be visiting New Delhi prior to the British MP's visit.
Under Tarique Rahman's instructions BNP has been seeking India's help to tide over the crisis. On June 7, three BNP leaders met Indian Minister of State for External Affairs MJ Akbar in New Delhi and sought India's support for BNP in the next election. They wanted Indian government to pressurize the Awami League government in Bangladesh to create an environment favorable for BNP ahead of the election. But the Indian authorities categorically ruled out possibilities of the country's interference in the general elections in Bangladesh. Despite Indian government's clear stand on this issue the BNP leaders and lobbyists have become desperate to come to India to create pressure on the influential next door neighbor. India visit by three BNP leaders was preceded by Awami League General Secretary Obaidul Quader's visit to India.
BNP had made a costly decision and boycotted the last parliamentary election held in 2014. Now the party cannot afford to once again boycott the election for second consecutive time. If it does so its existence as an organization would come under question and the party as a whole would disintegrate as it risks getting de-registered as a political party.