Column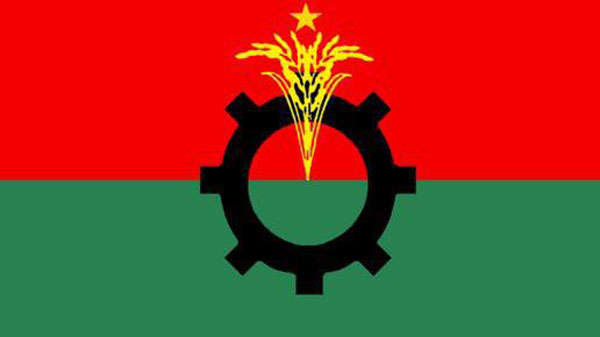 BNP's political bankruptcy : Should not be hostage to Begam and her son's political hara-kiri
Bangladesh Nationalist Party's recent participation in the civic polls in Khulna and Gazipur inspite of its oft repeated rhetoric not to participate in elections under Awami League rule, is a pointer to its change of mind on the issue of participation in the coming general elections.
BNP's historic blunder in 2014 when it did not participate in the national elections, could be a great learner for the party big wig as the political analysts believed then that it had the people's overwhelming support due to anti-incumbency factor which would have sailed the party to power. Due to non-participation in the elections-2014, BNP lost its constitutional right to participate in the parliamentary proceedings and resultantly party supremo Begam Khaleda Zia's fait accompli is well known to all and sundry. Being in the opposition bench also entails a party and its leaders certain degree of constitutional power which impedes the ruling party to take hasty and whimsical decisions while dealing with corruption charges against opposition leaders. However, BNP lost that opportunity then and not likely to lose it now.
While BNP supremo is behind bars on multiple corruption charges, her self-exiled son Tareque Zia, who is also besetted with multiple corruption charges including a question mark over his present nationality, the party runs all its ground level activities through the ageing leaderships like Maudud Ahmed, Mirza Fakhrul Islam Alamgir and Ruhul Kabir Rizvi. However, these leaders too are not capable to sail past the party through the coming Jatiyo Sansad elections as they are not above scanners of government agencies. All of these leaders have served jail term on several occasions in the past due to various criminal charges including inciting public in anti-state activities post 2014 elections. Therefore, the party is overwhelmingly dependent on the party of war criminals and terror abettor i.e. Jamat e Islami. The question is why a national party of BNP's stature which was in power on several occasions and Begam Zia herself being prime minister thrice, can not sever ties with Jamaat when the whole world is fighting against terror. To understand this, we have to follow the present day geopolitics affecting western world and change of mindset of western powers while dealing with terror groups in Syria, Afghanistan, Iraq, Pakistan etc. and locus standi of BNP regarding maintaining ties with Jamaat.
Post communist era Afghanistan is the theatre of all the present day Islamist terrorism which has affected both USA and EU in terms of money, material and human resources. US and EU countries jointly used Islam as the tool to uproot communist regime in Afghanistan during eighties and nineties which gave rise to Islamic terrorism the world over in subsequent years. Several Bangladeshi Muslims joined Afghan mujahideen who were aided and abetted by US to wage a war against USSR backed Nazibullah regime. After the withdrawal of communist forces from Afghanistan, these Islamists returned to Bangladesh with extremist ideology which coalesced with Jamaat to emerge as a formidable political entity to challenge secular democratic fabric of Bangladesh. In absence of any formidable political power capable of running the state affairs and emerging vacuum in the war ravaged Afghanistan, the remnants of Islamist Mujahideens clubbed with Pakistan backed Taliban forces took over control of Kabul. Jamaat in Bangladesh took inspiration from the Taliban accession to expand its base in Bangladesh and started rabid Islamization of the society with its massive resources which came from Western world and middle east countries where it has massive support base rich with abundant financial resources, and government patronage particularly during BNP regime in 1991-96 and 2001-06. Soft pedaling of Islamic forces by Ershad regime during his autocratic rule with declaration of Islam as state religion also encouraged Jamaat to spread its tentacles in rural belts and strengthen its foot soldiers better known as Islamic Chhatra Shibir which is a regimented cadre based entity only comparable with communist party in China or erstwhile USSR. Terror groups like Taleban, Al Qaeda, Islamic State, Jaish e Muhammad and Lashkar Toeba patronize Wahabism, the same extremist intolerant ideology being the core of formation of political Islamic forces like Muslim Brotherhood and Wahabi-Maududi Jamat e Islami. During BNP-Jamaat regime (2001-06), Jamaat-BNP combine indulged in sloganeering like 'Amra Hobo Taleban, Bangla hobe Afghan' (We will become Taliban and Bangladesh will become Afghanistan). During the same period, the country witnessed several bomb blasts and fatal attacks on secular political leaders including Sheikh Hasina. All these terror activities were allegedly aided and abetted by Jamaat e Islami which was part of the ruling BNP government. The axis of evil Jamat-BNP conglomerate established a reign of terror through their acts of arson, killing, destruction of public properties in the name of protests after the alleged one-sided elections in 2014. The incidents were reminiscent of the dark period of BNP-Jamat government during 2001-06 when the country witnessed massive lawlessness including bomb blasts and killing of innocent people including minorities in the name of Islam.
Till 2013-14, the European Union which used to extend all out support to BNP-Jammat combine on the issue of trial of war criminals and capital punishment meted out to senor functionaries of Jamaat. There was concerted efforts by USA, Europe, Saudi Arabia and Pakistan to stall proceedings of ICT against war criminals Kamruzzaman, Matiur Rahman Nizami, Kader Mollah. So much so that US Secretary of State John Kerry in 2014 wrote to Bangladeshi president to pardon war criminals and telephoned PM Sheikh Hasina to save 'Kasai' (henchman) Kader Mollah. However, the Western prismatic vision started changing with the assertion of Saudi Prince Salman as crown prince who started effecting radical changes in his state policy of shunning extremist Wahabism by encouraging liberal Sunni Islam. US being a close aide of Saudi Arabia also changed its state policy of abetting Islamist groups in the wake of Syrian war which exhibited the most radical and brutal facets of Wahabism in Syria and Iraq affecting US interests.
Given the world order which is now hell bent to squeeze terror funding globally, Jamaat e Islami is bound to curtail its terror activities. With heightened vigil mounted by the present ruling Awami League on terror network spearheaded by Jamaat and its allies which used to be sustaining on terror financing business houses inside the country and also dried up global financial resources, the Jamaat e Islami has already become a toothless tiger. Bangladesh Nationalist Party, the main opposition nationalist party, which came to power in 1991 on its own political strength after the Ershad regime crumbled under mass pressure in 1990, has hitherto been dependent on Jamaat for its political advantage. However, the party leadership is possibly ignorant of the ground reality in the changed world order which advocates secular democracies across the world. Moreover, BNP's camaraderie with Jamaat e Islami has tarnished its image as nationalist force capable of running the country forward in the twenty first century.
BNP has to change the perception of its monopoly over western support which is now in favour of ruling Awami League for its pro-development activities shunning extremist Islam. Possibly, sensing debacle in the international arena, the party has desisted from staging rerun of its violent street protests in spite of its leader Begam Zia being in jail for almost six months now. Instead, the party has been sending its feelers to India for lobbying with Indian think tank and political leaders although the team comprising Amir Khasru Mahmud, Abdul Awal Mintu and Humayun Kabir yet not committed to sever ties with Jamat e Islami citing that the alliance is a strategic political partnership. BNP should know that even in Pakistan, the country of evils, the mainstream political parties are yet to make any alliance with Milli Muslim League, the political party floated by Lashkar e Toeba chief Hafiz Sayeed, the mastermind of several terror attacks including Mumbai mayhem.
Senior leaders of BNP, who have devoted their entire life, toil, sweat and tears for the party, should also know that the fate of the party should not hinge on the whimsical decisions of Begam Khaleda Zia or her self-exiled son Tareque Zia on the issue of alliance with Jamat e Islami. Sooner they understand better it is for their political viability. Else, they would perish with ignominy.