Column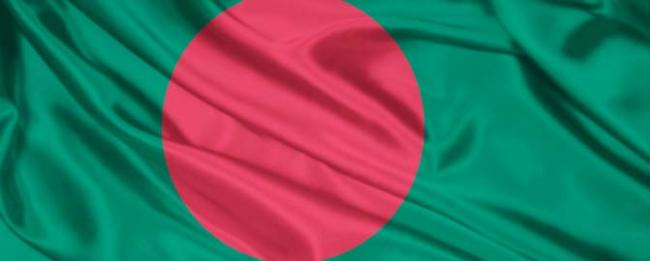 Demand of time: a neutral media
The Grand Alliance government led by Awami League has successfully completed four years of its tenure. Achievements during these four years far outweigh failures encountered by it during this period. But these achievements have not been properly highlighted by the media that chose to make mountain of a mole hill by giving negative publicity to the government's failures. A large section of print and electronic media, particularly the latter, has focused the failures in a glaringly negative light so that the achievements look pale in comparison.
Apart from success and failure, there are many other issues which had the potential to create a positive impact on the electorate. But the media did not throw proper light on them. These issues include the last protest meeting organized by the BNP/Jamaat Alliance in Dhaka where Khaleda Zia said that she was in favour of a transparent trial of war crimes. Sections of media focused this portion of her statement but chose to ignore the placards held by party cadres demanding cancellation of war crimes trial and release of war criminals.
Another instance of biased coverage is that a section of the electronic media chose to focus on physical disability of most of the war criminals who are all nearing 70 or or above it and some of them are even unable to walk without help. Such things are obvious since 42 years have already passed since the time the crimes were committed. The visual clippings in electronic media focusing their disabilities are intended to evoke public sympathy in favour of the war criminals many of whom are even shown holding the Quran on their chest to create the impression that they are being harassed for their religious belief.
Last but not the least, sex scandal involving JEI leader Delwar Hossain Sayeedi, now doing the rounds across the country, has created a huge buzz among the people. Sayeedi pretends to be a devout Muslim following Allah's diktats and therefore incapable of doing anything wrong. He has addressed many religious gatherings, both within the country and abroad, teaching and explaining Islamic tenets. He has also inaugurated thousands of mosques / madrassas across the country. Recently released audio about his sex adventures and phone sex conversations with several young girls using vulgar language prompted his wife to curse him to death. Does Islam approve of extra marital sex? Sayeedi's wife raised various questions at a press conference and even cursed him. But media chose to remain silent on this issue.
The reason for writing this column is to apprise the reader about all the developments taking place within the country in an objective manner so that they can make a proper assessment and evaluation of the prevailing situation and form their own opinion without being misled by biased media.