Column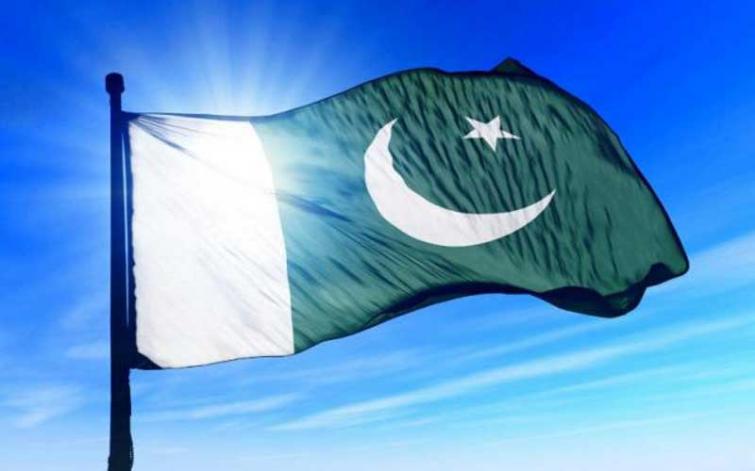 HUMAN RIGHTS: PAKISTAN REFUSES TO LOOK WITHIN
In Dr Shireen Mazari, Pakistan has Federal Minister for Human Rights who "lies through her teeth" about the rights situation at home, but exceeding her ministerial brief, talks of alleged rights violations outside.
The "lying through her teeth" charge has come from columnist Yasser Lateef Hamdani who says in The Daily Times newspaper: "Mazari's appearance on Mehdi Hassan's program Upfront on Al-Jazeera was one of those moments that this writer was thoroughly embarrassed as a Pakistani."
"She was not only caught lying through her teeth but she appeared entirely ignorant of the very Constitution that she tried to quote in her defence.
"First of all let us be clear on some things. The 2nd and 3rd Amendments to the Constitution of Pakistan vitiate and militate against the very spirit of Jinnah's promise to the Ahmadi community and others made repeatedly including but not limited to on 23 May 1944 when Jinnah refused to accept the position that Ahmadis should be excluded from the Muslim community," Hamdani wrote.
Besides Ahmedis, Pakistan has been accused of human rights violations against the Pushtun tribals, Balochs and people of Gilgit-Baltistan. These have been recorded in details by human rights bodies.
Hamdani also attacked Mazari for speaking out of turn on the Kashmir issue, which is the brief of the foreign ministry.
However, Mazari has been undaunted and unfazed by this criticism and has taken to criticize her own government's Foreign Office.
Speaking on the Human Rights Day, she found the Foreign Office "incompetent and outmoded" because it had "failed to complement" her own campaign on human rights violations.
Listing seven global human rights bodies to which Pakistan is a signatory, Mazari said on December 10 in Islamabad: "Pakistan has benefited by committing to fulfill obligations under these conventions like preferential trade agreement with the European Union, but still the FO did not acknowledge the centrality of human rights diplomacy in inter-state relations."
But she is sore that the foreign Office, according to her, is "not giving due importance to human rights," and has "missed opportunities."
Hamdani writes: "No one gave Shireen Mazari the memo that she is neither the Foreign Minister nor the Defence Minister of Pakistan. She holds the portfolio of Human Rights Minister."
"The Human Rights in that Ministry pertain to the human rights of the hapless citizens of Pakistan and has no nexus with whatever else is happening elsewhere. In fact her jurisdiction does not even extend to Azad Jammu and Kashmir, which is supposed to have its own government."
According to Dawn newspaper, Mazari recommended an overhaul of the foreign policy infrastructure to align it with modern-day requirements. She further called for thematic emphasis on human rights diplomacy. This, she maintained, would also deal with selective application of human rights by a few countries.
She went on to attack the Western countries, which claim to be standard-bearers of human rights, "for ignoring the excesses by Indian troops in occupied Kashmir".
Former Pakistan Foreign Secretary Aizaz Chaudhry, who is currently director general of the Institute of Strategic Studies, Islamabad, lamented that Pakistan had been "a victim of international maligning in the name of human rights, when western countries used issues like blasphemy, minority rights, child labour, and death penalty to questioning its human rights record'.
Another example of Pakistan's double standards about its concern over human rights violations is its studied silence over suppression of Uyghur Muslims in Xinjiang province of China. Even empathy is missing for the fellow-Muslims, considering that Pakistan considers itself a front line leader of the Muslim Ummah.