Column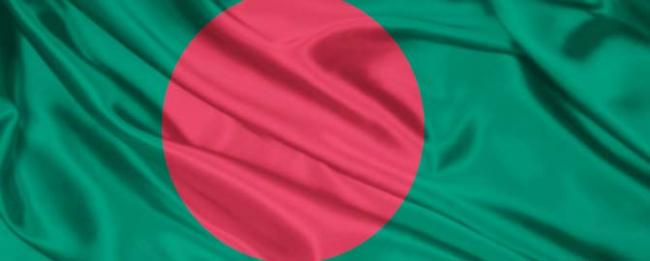 Interference in independent functioning of judicial system
After securing liberation from Pakistani clutches through extreme sacrifices and blood shed, Bangladesh established an independent system of judiciary neutrality of which was never questioned by anybody in the last 41 years of its history. But recently a section of local and foreign clique has become vociferously critical of the neutrality of Bangladesh's justice delivery system, terming it partial. This criticism is primarily focused on trial of war crimes and crimes against humanity committed by the anti-liberation forces during the liberation war of Bangladesh in 1971. The trial is currently under way.
This criticism became audible in December last when a meeting was organized in Pakistan under the banner "Opposition demands of military political leadership to fulfill responsibility for releasing Ghulam Azam, others". Speakers at the meeting expressed dismay that Ghulam Azam and many of his associates who had put everything at stake to maintain territorial integrity of Pakistan were now facing trial on war crimes charges in Bangladesh. They came down heavily on Pakistan government, terming its silence and non-intervention in the trial on behalf of the accused shameful and serious offence. A senior PML(N) leader in a special interview with South Asian News Agency (SANA) said that both military and political leadership in Pakistan should exercise influence to pressurize Bangladesh to free Ghulam Azam and his associates from jail and this is the unanimous view of the people of Pakistan. He further said that efforts may be intensified to secure release of those put on trial in Bangladesh on war crimes charges with the help of OIC by describing them as Islamic clerics and religious leaders. He described the liberation war of Bangladesh as an 'Indian conspiracy' and the heinous war crimes committed by the anti liberation Jamaat leaders as laudable efforts to maintain integrity of Pakistan.
Former ISI Director General Lt Gen Hamid Gul said that Ghulam Azam and his associates have been put on trial under India's pressure.
A meeting was held in Turkey last month to mobilize pressure on Bangladesh's government. Speakers at the meeting termed the ongoing trial of war crimes accused in Bangladesh as a conspiracy to obliterate Islam. Speeches delivered at the meeting had a lasting impact on the mind of Turkish people gathered there. Speakers at the meeting also sent a letter to the President of Turkey requesting his intervention to stop the ongoing war crimes trial in Bangladesh. Subsequently, not only did the Turkish President send a letter to the Bangladesh government seeking release of Ghulam Azam and other war criminals, even a Turkish political delegation sought to exercise influence on the war crimes tribunal in Bangladesh.
Bangladesh government has put the war criminals of 1971 on trial not for their siding with Pakistan during the liberation war. Nor is the trial being held under India's pressure or in any way intended to appease India. The trial is for all the heinous war crimes and crimes against humanity including inhuman brutalities perpetrated on the people, genocide and rape of more than two lakh women committed by the war crimes accused. Due process of law is being followed in a very transparent manner by the war crimes tribunal leaving no room for any criticism about its neutrality from any quarter.
The entire process of holding trial of crimes against humanity in Bangladesh needs to be upheld before the international community. Measures need to be taken to give loud publicity to the efforts of Bangladesh government to bring the war criminals to justice.
Efforts must also be intensified at international level to counter the propaganda launched by the Jamaat projecting the trial as political vengeance. Jamaat has resorted to various other tricks including lobbying to undermine the government's efforts to mete out justice to the war criminals. The government's intentions are certainly commendable and the people of the country at large have welcomed the government's endeavour in this regard. The question of any vengeance or political vendetta does not arise. Nor can any political motive be imputed to the trial process as it is completely transparent. What is needed is that the international community be properly apprised of the heinous crimes against humanity committed by the Jamaat leaders during the liberation war in 1971 and how due process of law is being observed now in a highly transparent manner to bring these war criminals to justice for crimes committed four decades ago.