Column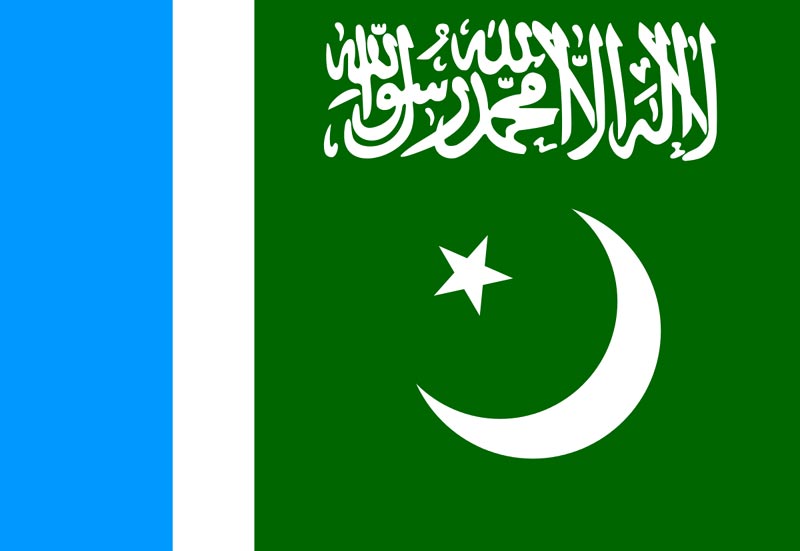 Jamaat has to be uprooted from Bangladesh
It was none other than the first military ruler and BNP's founder General Ziaur Rahman who, in his bid to capture and consolidate power, picked up from the dustbin of history Jamaat-e-Islami, which was banned as a political outfit soon after Bangladesh's emergence as an independent nation in 1971. Ziaur Rahman rehabilitated Jamaat and gave it enough political space to counter the Awami League, the dominant political force at that time.
Jamaat's auxiliary forces, such as Peace Committee, Razakar, Al Badar and Al Shams organized a systematic reign of terror in the erstwhile East Pakistan to crush the liberation war and thwart the emergence of Bangladesh. Pakistani Army provided them arms and training to achieve their object. During the 1971 war, Jamaat activists killed hundreds of thousands of freedom fighters, raped thousands of women and forcefully converted a large number of Hindus into Islam.
Many of the pro-Pak and Jamaat elements who vehemently opposed the Liberation War in 1971 were made prime minister and cabinet ministers by General Ziaur Rahman who also changed the country's constitution by supplanting 'secularism' as one of the four guiding principles of the constitution to strengthen religion based politics in the country. He allowed the then Jamaat chief Ghulam Azam, who had gone into hiding in Pakistan soon after liberation, to return to Bangladesh. Khaleda Zia, true to her late husband Ziaur Rahman's political doctrine, embraced the Jamaat as partners in governing Bangladesh.
Jamaat, like the Pakistan government, is yet to apologize to the nation for the heinous war crimes committed by them during the liberation war. They deny their role in the crimes against humanity, describing the liberation war as civil war.
After being rehabilitated by Ziaur Rahman, Jamaat has been able to gain tremendous organizational and financial strength as it enjoyed direct and indirect support and indulgence from successive military rulers and BNP who together ruled the country for more than two decades at a stretch from 1975 to 1996. Over this long period of time the party developed scores of business establishments starting from banks to insurance companies to media houses.
Jamaat had been banned after the independence and remained so till 1975 for its anti-Bangladesh role. After the assassination of founding father Bangabandhu Sheikh Mujibur Rhaman in 1975, subsequent governments paved the way for Jamaat's revival. The Collaborators Act was annulled and over 23,000 war crimes accused were released by the military government of Ziaur Rahman. Even those whose conviction on war crimes charges had been secured were let off.
Jamaat has, over the years, assiduously built up a huge corpus and created resources that generate substantial income for the party. Jamaat-controlled Islami Bank Bangladesh Ltd, largest financial institution in the country, ranks among the top three banks of south Asia.
An estimate worked out by Bangladesh Economic Association President and Dhaka University Professor Abul Barkat shows Jamaat generating a net profit of $ 278 million in 2000 alone from its multifarious economic activities in different sectors including financial institutions, transport, health, education and NGOs. 'While the country's economy grows at the rate of 5-6 per cent, Jamaat's growth rate was 6-8 per cent per annum', he said.
The ongoing trial of crimes against humanity will make a large number of senior Jamaat leaders walk the gallows if fair trial and faster procedure is ensured. Taking advantage of this situation, many young generation leaders, particularly those born after the liberation war and not involved in war crimes, are planning to take over leadership of this Islamist party after the segments of war criminals in Jamaat are eliminated through trial of war crimes.
Even if Jamaat changes its name or its leadership by replacing the old with new ones, it will continue to remain an extremist Islamist organization which will play active role in repressing the religious minorities and pursue its mission of Islamizing Bangladesh. Progressive and secularist forces will remain its worst enemies as it has always been in the past. Moreover, Jamaat's connections with Pak ISI signal one point that the party's main agenda will remain the same - to sabotage Bangladesh's independence and sovereignty, turning the country in to a subservient nation to Pakistan. Banning Jamaat is the only option left before the country.
While Jamaat has been stripped of its eligibility to contest in the polls by the Election Commission, steps have not been taken so far to prosecute the party as an entity for its heinous activities during the liberation war. The war crimes tribunal while delivering judgment on former Jamaat Amir Prof Ghulam Azam suggested the government ban anti-liberation party and anti-liberation persons from holding key positions in any government, non-government and socio-political organization.
The judgment further added 'there is no proof that those who played anti-liberation role in 1971 have ever changed their attitude towards the liberation war or the country's independence even now by showing respect to the departed soul of three million martyrs'.
The war crimes tribunal has so far announced verdict in 41 cases of war crimes. Following the verdict, the Supreme Court disposed appeals in 10 cases and six convicted war criminals have been hanged following due process of law. In the latest incident, the Supreme Court on October 31 upheld death sentence of former Jamaat Assistant Secretary General ATM Azharul Islam for his war crimes in 1971.
The dismemberment of Pakistan and emergence of Bangladesh in 1971 continue to remain a dishonour in Jamaat's mind and the party is prepared to do anything to avenge this defeat.
People who respect the spirit of independence and recognize the sacrifices of the freedom fighters, women who were tortured and sexually assaulted and millions who had to flee during the liberation war, want to see Jamaat and its associates banned in liberated Bangladesh. All their establishments and financial resources need to be identified, choked and uprooted to ensure that Bangladesh is actually free from the clutches of defeated pro-Pak forces.