Column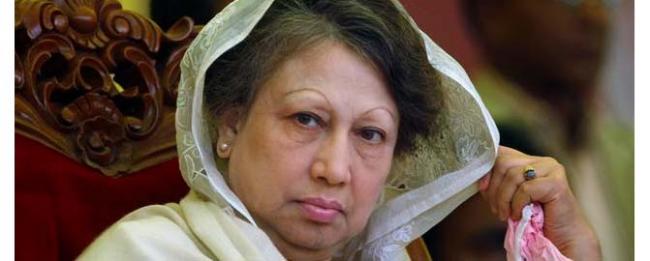 Khaleda Zia's article and some questions
Khaleda Zia has written an article, or may be she got it written by someone and published in Washington Times on January 31, 2013. Whether she has written it herself or somebody else has done it for her, she can not disown responsibility for doing this. The article has set off a series of protests and criticism. She was two times Prime Minister of the country and is now the opposition leader. She has written something that has raised a storm over tea cup in the parliament and has become talk of the town, with cross sections of people belonging to different professions terming it seditious and demanding her punishment. She came under verbal attacks from the parliamentarians who accused her of committing seditious offence by seeking US intervention into Bangladesh affairs and advised her to seek apology from the people for this article published in the Washington Times if she really believes in the sovereignty and independence of Bangladesh. Why has her article created such a furore in the country?
At the beginning of the article she wrote that the US is among the few countries that extended support to the movement launched by 15 crore Bangladeshi people for their right to self determination. She must be aware that the US supported Pakistan and opposed the liberation war in 1971. It even threatened to deploy 7th fleet to crush the freedom fighters, although this plan did not materialize. The US was certainly not among the first 50 that extended support to the liberation of Bangladesh.
Indirectly referring to the recently signed agreements between Bangladesh and Russia, Khaleda Zia stated in the article that of late the US has been standing idle while democracy in Bangladesh is undermined with its economic allegiance shifting to other growing world powers. It is difficult for the people to understand how democracy in Bangladesh is undermined or the US can have a say or dictate its terms on the matters of a sovereign country. Can the US really decide the name of countries with which the democratically elected Bangladesh government will have to enter into agreements? Of course Khaleda Zia will be able to say why she is seeking US intervention to put pressure on Bangladesh economy. Bangladesh Garment Exporters Organization and owners of readymade garment factories have expressed dismay over it saying how a responsible leader who was also Prime Minister of the country can make such irresponsible statement. That the US is always keen to interfere in Bangladesh's affairs is quite evident from the behaviour of the US Ambassador to Bangladesh.
Khaleda Zia has written about Grameen Bank and removal of Prof Yunus as Grameen Bank chief. It may be mentioned that Grameen Bank is not an international bank. The bank was set up in accordance with an act passed by the government in parliament. Therefore it is duty of the government to ensure that like all other lawfully established institutions, this bank is run according to prescribed rules. Seeking US intervention on issues related to Grameen Bank or reinstatement of Prof Yunus as its head is something that even Prof Yunus would not approve as he is a learned man and a Nobel laureate. It is up to Khaleda Zia to say how the issue of Grameen Bank, for which she appears to be very concerned, is related to safeguarding democracy in Bangladesh for which she wants US interference. Has democracy in Bangladesh reached such a precarious state as to warrant US intervention?