Column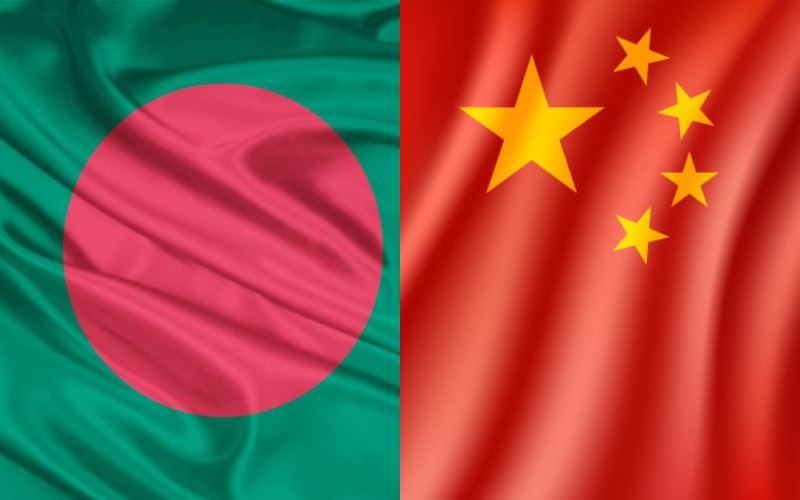 Collected
Manipulating institutions: The Chinese Way in Bangladesh
Over the last few years, China has increased its economic footprint in Bangladesh, most notably through the Belt and Road Initiative. China's economic and political footprint has expanded so quickly that even state and civil society institutions have struggled to grapple with the implications.
The tools and tactics of China's activism remain poorly understood among local experts and elites of most of the countries, and also goes uncovered even in media, thus providing adequate opportunity to the Dragon to keep expanding its influence and coercive activities.
In any country, democracy flourishes with the presence of an effective opposition. Bangladesh has a highly personalized political system where the power has been rotating between the leaders of the two political parties, the Awami league under Sheikh Hasina and the BNP under Khaleeda Zia.
The Sheikh Hasina-led government is currently in power for the third consecutive term. But, the opposition is in disarray because its most important leader, Khaleeda Zia, has been convicted of graft. Clubbed with regime stability and post-pandemic recovery of economy, Bangladesh became the only country in the South Asian region, apart from India, to help a cash-strapped neighbour- Sri Lanka- by extending it a USD 200 million credit. But, the question of free and fair elections frequently haunts the Bangladesh government, which also forces the Prime Minister to defend the legitimacy of the election process, both at national and international level, and making the country vulnerable to the interference from a powerful outside power, especially China.
Bangladeshi institutions suffer disproportionately from corruption and political influence in approving Chinese-backed projects. It is believed that almost a third of such projects are likely to be commercially and/or financially unviable but have been allowed because institutions were unable to resist pressure from politically connected individuals who stood to benefit.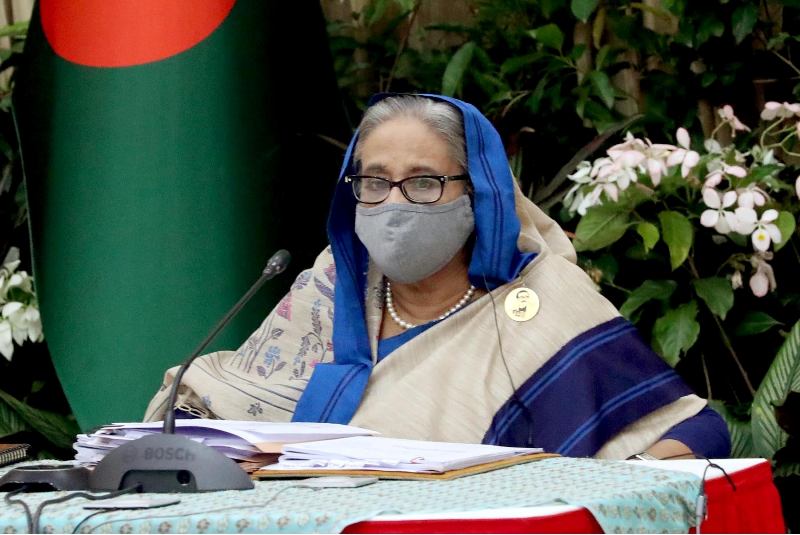 In 2012, the World Bank pulled out of the Padma Multipurpose Bridge Project because of the request to investigate corruption in the project went unheeded by state institutions. The project, currently funded by the government and China's Eximbank, is considered one of the flagship projects showcasing the Bangladesh-China relationship. There have been no systematic reviews or answers on the charges.
The Chinese SOE Sinohydro Corporation won a USD 680 million contract in 2014. It won the bid even though it had been temporarily debarred by the World Bank.[13] The companies that lost out said that they had informed the government about the ban on Sinohydro, which the authorities denied.
Local newspapers reported that a former minister was working with the Chinese firm and had lobbied for it to win the contract. Sinohydro had run into controversy around an infrastructure project in Bangladesh when it worked on the Dhaka-Chittagong Highway Expansion project and was blamed for stalling it for two years.
In a similar line, China Harbour Engineering Company Limited was given a contract at the Mirsarai Economic Zone in 2019 after joining a local consortium. The Bangladesh government had blacklisted it just a year earlier, which technically prevented it from working on new projects, after it emerged that it tried to bribe officials.
A more effective process of bureaucratic oversight, investment screening, and contract review could have raised questions at an earlier stage of these projects, at least pushing the Chinese and Bangladeshi partners to be more transparent and adhere to stringent rules of procedure. A stronger government might have enforced tender processes with more transparency and contracting laws.
With the expansion of engagement with China in multiple directions, state agencies need to cope with changing scenarios and to modify their operating procedures. Vulnerabilities that flow from weak institutions can be seen in law enforcement as well. According to the World Justice Project's 2020 Rule of Law Index, Bangladesh experiences significant influence by the political regime of the moment on nominally independent law-enforcement agencies.
In a well-functioning political system, civil society provides an independent check on state action. Robust civil society should be able to monitor and mobilize when Chinese influence is wielded at the expense of the public. Individual civic actors and groups do call out improprieties by Chinese actors or by domestic political or bureaucratic institutions and report the facts.
The Bangladesh government tends to restrict the ability of civil society to criticize China or Chinese activities in two ways. When Beijing's relations with a government are strong, the latter tries to bury criticism. Alternatively, civil society itself can be pliable and subject to government influence, altering its message under state pressure. More often than not, the state pushes harder on criticism of China where civil society is stronger. Bangladesh has a weaker civil society and little media freedom there, civic organizations are more likely to comply with requests to tone down criticism of China-linked activities because they are prone to pressure or vulnerable to enticement.
Bangladesh faces distinctive challenges, in part because the Chinese embassy has adopted a unique strategy. The media has been largely free to regularly report on issues related to Chinese projects, including impropriety in tendering and allegations against Chinese companies lobbying for projects or the local partners that have helped them. Chinese officials periodically pass on requests and unofficial advice to not be too harsh in criticizing initiatives led by China, and that on occasion they suggest carrying reports that would be positive for its image.
Bangladesh also has a relatively well-established security relationship, based on the purchase of military hardware, with China. However, China is hardly ever present in the public's imagination. To tackle this, the Chinese embassy prioritizes outreach to the media instead of trying to coerce it with criticism of editors and stories. It has aimed largely to shape the message, not to bury it.
Scholarships that allow journalists to spend up to a year in China are awarded frequently. Some of the journalists involved have even been hired by Chinese state owned media. The Chinese embassy is more sensitive to issues touching Tibet than to criticism of the BRI.
In 2016, for instance, it objected to an exhibit in the Dhaka Art Summit that featured letters written by Tibetan protesters who had self-immolated. The organizers eventually had to cover up the art. China's interference in the domestic politics of neighbours is detrimental for the health of democracy in South Asia in general and Bangladesh in particular.