Column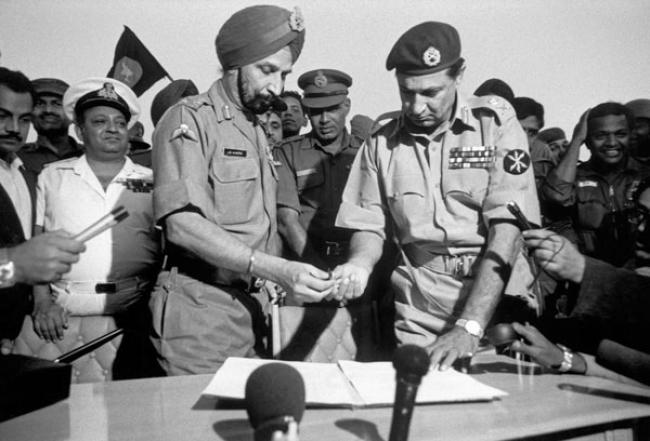 Second Judgment of the Tribunal and public reactions
People of the country want to see befitting punishment meted out to the war criminals of 1971. The charges brought against Assistant Secretary General of Jamaat-e-Islami(JEI) Abdul Quader Molla were more serious and grave than those brought against the fugitive ex-JEI leader Abul Kalam Azad. The International Crimes Tribunal-2 awarded death sentence to Abul Kalam Azad earlier. But the same tribunal has now served Abdul Quader Molla with life sentence (30 years in jail). People of the country can not accept this discrepancy - a war criminal of lesser magnitude Abul Kalam Azad would get death sentence while leniency would be shown to Molla, a war criminal of higher stature, by awarding him life sentence. Why this double standard? This has remained a mystery. Dr Iftekharuzzaman, Executive Director of Transparency International Bangladesh, has said that as a free thinking citizen and a flag bearer of the liberation war spirit and values, he can not accept this verdict.
Thousands of people gathered at Shahbag last Wednesday, turning it in to a sea of humanity, demanding death sentence for all war criminals including JEI Assistant Secretary General Abdul Quader Molla. They also set the effigy of all war criminals and killers of 1971 on fire. The only slogan that rented the air was death for Molla and all other war criminals. Students also brought out processions across the streets to give vent to their pent up anger against the judgment. Resentment and negative reactions generated by the verdict enabled the nation to express hatred and condemnation against the war criminals and anti-liberation elements particularly those who, in collaboration with the occupation forces of Pakistan, perpetrated inhuman brutalities on the people of the country to suppress the liberation war in 1971. This spontaneous public rally at Shahbag shows that the war criminals may escape with lesser punishment in court of law, but in the People's Court they stand condemned to death.
The way the people of the country joined hands to express solidarity in support of their demand for capital punishment for those who had committed crimes against humanity in 1971 is certainly commendable. A well known freedom fighter Ferdousi Priyabhasini has openly expressed her frustration against the tribunal's verdict. She has announced that if Molla is not given death sentence her movement will continue indefinitely. Herself a victim of brutalities in 1971, Ferdousi has remarked that the movement initiated by the freedom fighters has now been embraced by the young generation as co-warriors. She also named Shahbag square 'Projanma (new generation) square'.
After the judge read out the verdict against Abdul Quader Molla, Molla was flashing 'V' sign. By doing this he perhaps intended to send the message that Bangladesh is a country where everything is possible, where it is possible to escape punishment after change in government and where they were rehabilitated after death of Sheikh Mujibur Rahman in 1975 even after their staunch opposition to the liberation war and indulgence in heinous crimes against humanity to thwart Bangladesh's liberation.
Enforcement of hartal in protest against the verdict against Molla by the JEI was tantamount to sedition. The government must take stern measures against such seditious activities at this stage when more verdicts of the tribunal are in the offing. Unless the government tackles the hartals with a firm hand, the anti-liberation JEI will get encouragement to indulge in more such seditious activities and violence. Prime Minister Sheikh Hasina has made a significant statement recently. She said that those who try to save the war criminals are also equally guilty. It will be no surprise if such elements are found hiding even inside the administration.