Column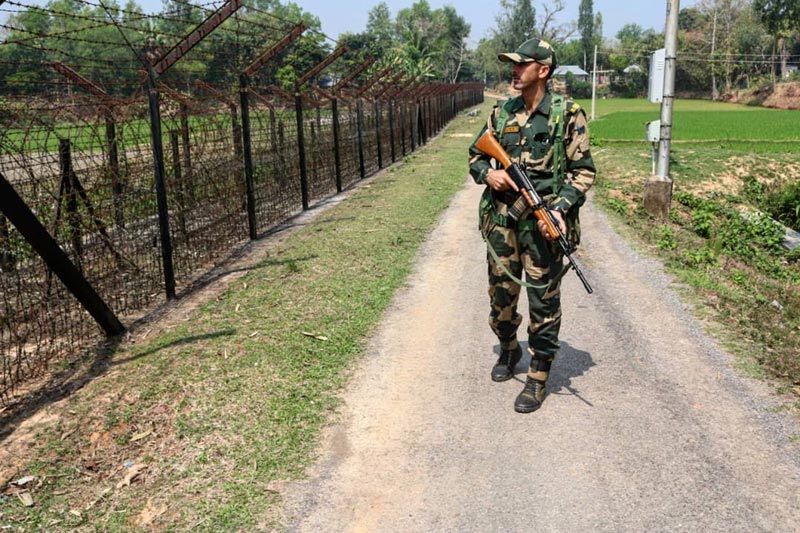 Tension and killings along Bangladesh-India border
Tension and deaths along Bangladesh-India border occur frequently, mostly as a result of people illegally attempting to cross over to India from Bangladesh. Cross-border firing and cattle smugglings also contribute to such incidents of border tension and killings. Indian Border Security Force (BSF) has to frequently resort to firing mostly to prevent smuggling and stop illegal migration from Bangladesh.
Bangladesh and India share a long 4,096 km border, one of the longest borders in the world. Some Indian nationals are also reportedly killed in cross-border firing. The killing of a BSF personnel in an incident of firing by Bangladesh Border Guard (BGB) in October 2019 underscored the vulnerabilities in the Indian and Bangladesh border.
Some BSF officials had gone to Bangladesh in October 2019 to attend a flag meeting and discuss ways of securing release of some Indian fishermen earlier arrested by the BGB while fishing in river Padma, a common river shared by both the countries.
BGB claimed that the arrests were made as the Indian fishermen were fishing in Bangladesh territory at a time when there was ban on fishing on that area. On the other hand, BSF accused BGB of highhandedness during the flag meeting that resulted in the firing. Contrarily BGB claimed they opened fire in self defence.
The border is used as a route for smuggling livestock, food items, medicines and drugs from India to Bangladesh. Moreover illegal immigrants from Bangladesh cross the border to enter India. The border has witnessed occasional skirmishes between BGB and BSF. Bangladesh has often accused BSF of incursions in to Bangladesh territory and indiscriminate shooting of civilians along the border. This was in retaliation to massive illegal immigration from Bangladesh. Many conferences have been held between Bangladesh and India to discuss such issues as smuggling, trespassing, cattle lifting and trafficking of drugs and weapons.
Civilians living in the bordering areas often fall victim to cross-border firings. On April 16, 2005, Bangladesh and India border troops engaged in gun battle that resulted in death of two BSF personnel and two Bangladeshi civilians. BGB claimed that the bodies of one BSF soldier and an officer were lying inside Bangladesh territory. On January 21, 2012, four BGB personnel crossed into India and killed one Indian national. The four soldiers tried to drag the body of the Indian national when they were stopped by the Indian locals who gathered at the site on hearing gunshot.
BGB said that a Platoon of BSF along with 100 Indian civilians entered Bangladesh territory and resorted to looting Hirapur village that prompted BGB to retaliate. In the ensuing fight two BGB soldiers were killed and one BSF personnel was injured. But according to Indian military officials the Indian side requested a flag meeting to secure release of an Indian villager abducted earlier by BGB. But instead BGB abducted a BSF personnel and killed him.
Considering the warm and cordial relationship Bangladesh and India enjoy these incidents come as a big shock. The border, a legacy of the common colonial rule, lacks natural divisions.
The border runs through complex topography including hills, rivers, agricultural lands, populated towns and villages. The diversity of the border makes it a porous one, posing a challenge to border management.