Entertainment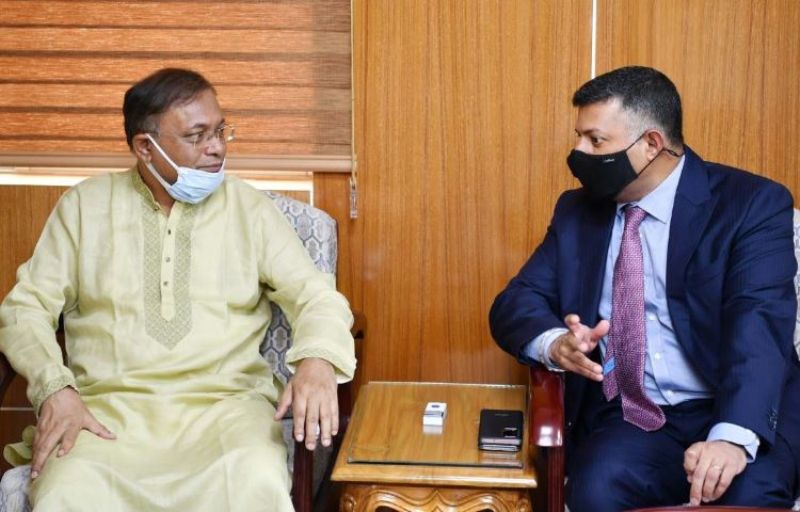 PID
'Bangabandhu' biopic to be released this year: Information Minister
Dhaka, September 12: Information and Broadcasting Minister Hasan Mahmud has expressed hope that the movie 'Mujib: The Making of a Nation', based on the biography (biopic) of Bangabandhu Sheikh Mujibur Rahman, could be released within this year.
It is a joint production with India. The movie 'Mujib' will be released after the Prime Minister approves it.
He said this to reporters at the secretariat on Monday (September 12). Earlier, outgoing Indian High Commissioner to Bangladesh Vikram Doraiswami met him.
The information minister said, "Bangabandhu's biopic is ready. It will be released after Prime Minister Hasina approves it. We hope to release it within this year.''
'Mujib: The Making of a Nation' is directed by renowned Indian filmmaker Shyam Benegal. Bangladeshi actor Arifin Shubo plays the role of Bangabandhu in this movie. Nusrat Imroz Tisha as Bangabandhu's wife Fazilatun Nesha Mujib, Nusrat Faria as Sheikh Hasina, Riyaz Ahmed as Tajuddin Ahmed and many others acted in it. A few months ago, when the trailer of the movie was released, it was criticized for its various deviations.
Regarding the meeting with the High Commissioner, he said, "He (Doraiswami) is going to perform the duties of the High Commissioner of India in the UK. During his stay, India-Bangladesh ties of friendship became stronger. Most notably, the Prime Minister had a very successful visit to India last week."
"There are many achievements in this visit, such as the withdrawal of Kushiar river water for us, that is, we will be able to take it. Bangladeshi products can be exported to third countries using any port in India, over land in India. For which we have been striving for many years. We were in discussions, it was resolved through this visit. This is a big achievement and a big deal. It has strengthened the bond of alliance," the minister said.
Hasan Mahmud also said that Doraiswami had a great role in making the Prime Minister's visit a success.
The minister said, "Actually, India-Bangladesh friendship is bound by blood ties. This bond has become stronger under the leadership of our Prime Minister Sheikh Hasina and Indian Prime Minister Narendra Modi."
The outgoing High Commissioner said, "Bangabandhu's biopic is ready. Hopefully, it will be released soon."