Entertainment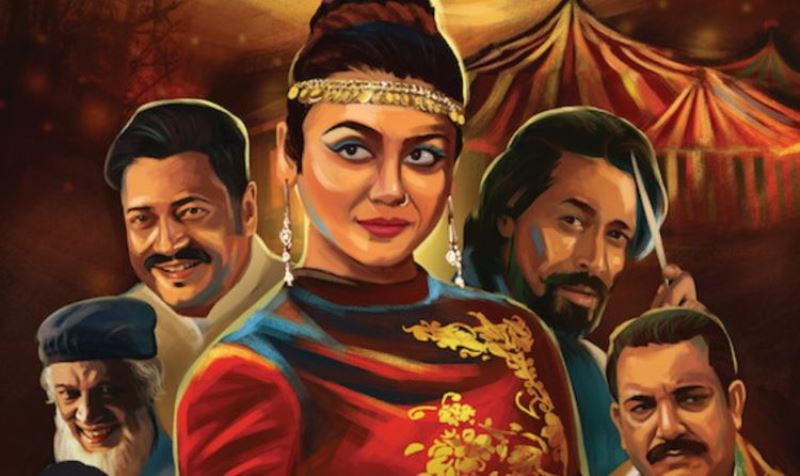 Photo: Collected
'Beauty Circus' releasing in 19 theaters
Own Correspondent, Dhaka, Sept 23: Finally the much-awaited movie 'Beauty Circus' is releasing in 19 theaters across the country.
The film directed by Mahmud Didar was released today Friday (September 23). Actress Jaya Ahsan played the lead role in the movie.
Meanwhile, all the crews of the movie are regularly going to different universities in the capital for promotions. The government grantee (2014-15) film is produced by Impress Telefilm and presented by Bashundhara Spice.
Director Mahmud Didar said, "People's expectations and love for Beauty Circus before its release is incredible. Our long fight with the movie is coming to an end. Hope the audience will enjoy our history, tradition, and culture by going to the cinema hall."
On February 6, 2017, Mahmud Didar shot the movie with the participation of about 2,000 villagers with the participation of 2,000 production partners in the big circus sacrifice at Manikganj, Sapahar, and Naogaon. For this, circus pandals had to be built and village fairs were organized.
Although the production started in 2017, it took almost five years to complete the film's scope and massive production schedule. Due to Corona pandemic, the release of this much-awaited movie had been delayed.
Jaya Ahsan is appearing on the country's big screen after a long time through this movie. Actors Ferdous Ahmed, Taukir Ahmed, ABM Sumon, Shatabdi Wadud, Gazi Rakayet, Humayun Sadhu, Manisa Archie, etc. acted in other roles.
Sharmin Sultana Sumi of Chirkoot band, Evan and Tuntun Baul of Ashes band have sung three songs in the movie. The movie is distributed by Action Cut Entertainment.