Entertainment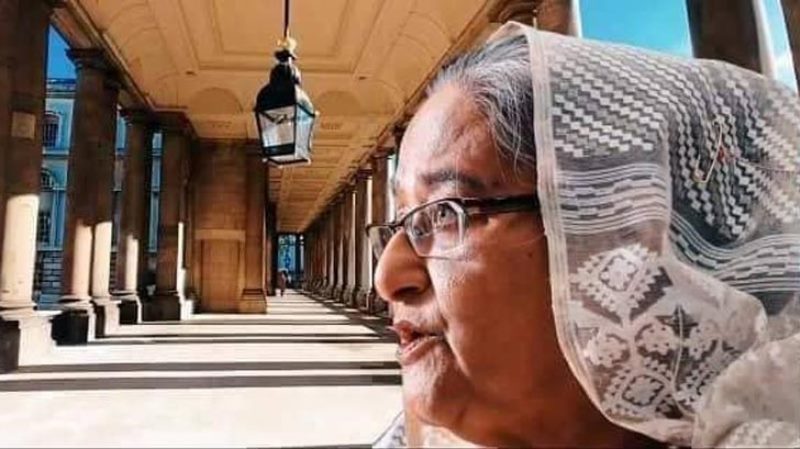 'Sheikh Hasina: A True Legend' documentary film released
Own Correspondent, Dhaka, Sept 27: Prime Minister Sheikh Hasina's 76th birthday is on September 28. The production company Boistwami has released a documentary film 'Sheikh Hasina: A True Legend' around the special day. The documentary was launched on Boistwami's YouTube channel on Monday (September 26).
The documentary is directed by Ayesha Erin. She is also the CEO of the production company Boistwami. The documentary was co-produced by KHN Research Team (Bangladesh), DD Research (Europe-based) and Ideal Thinkers Association.
Ayesha Erin said, "Prime Minister Sheikh Hasina's birthday is coming on September 28. We, the Boistwami family, wish to celebrate her birthday. Let Bangladesh be proud that we have a world-class legendary leader."
She said that the way the foreign media sees the life cycle of Sheikh Hasina has been included in the film.
Producer Erin feels that the film should be seen to see whether her political life path is expanded around the doctrines of the philosophers born in the moment of history.
Commenting on Sheikh Hasina has also been difficult. This documentary portrays the political character of one of Bangladesh's intellectuals, Sheikh Hasina, whose personal image is at a level of disrepute. Awami League praesidium member AHM Khairuzzman Liton of Clean Image also explained Sheikh Hasina's political life in his speech.
Ayesha Erin said that the film was shot in different locations in Europe and Bangladesh. We will be successful if at least 8 crore people across the country watch this 40-minute documentary.