Entertainment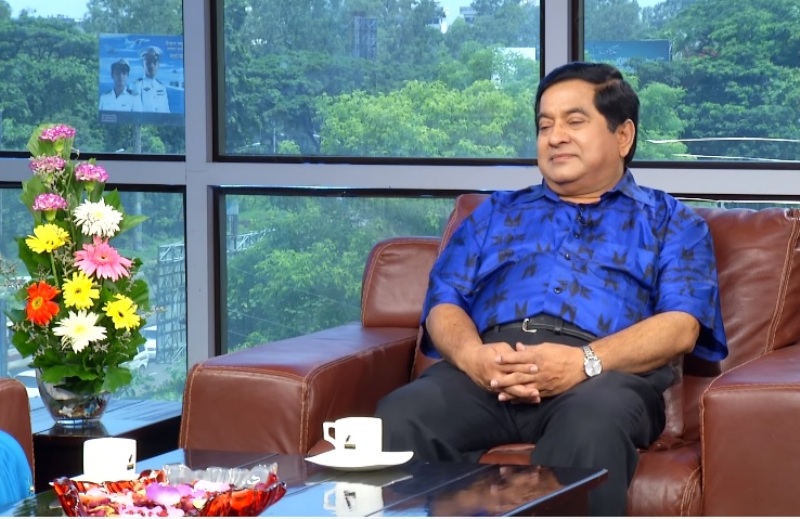 Screengrab from YouTube
Actor Abdul Kader is no more
Dhaka, December 26: Abdul Kader, the country's most celebrated actor, died of pancreatic cancer at 8.20 am on Saturday (December 26). (Inna lillahi wa inna ilahi rajiun).
He was taken to a hospital in Chennai, India, as his condition was critical. After that he was brought back to the country after recovering a bit.
Returning to the country, he was admitted to the Evercare Hospital in the capital. The actor died while undergoing treatment there.
Abdul Quader's daughter-in-law Zahida Islam Jamie told the news. His death has cast a shadow of grief in the entertainment industry. According to hospital sources, his body was taken home from the hospital.
Popular actor Abdul Kader was suffering from cancer for a long time. The cancer had spread to other parts of the body. As his condition was serious, he was rushed to CMC Hospital in Vellore, Chennai, India on December 8. His treatment was going on there. Then he was brought back to the country.
Eventually he died.
Rumors of his death spread through social media last Thursday while he was being treated at Evercare Hospital.
Abdul Kader was born in Sonarang village of Tongibari police station in Munshiganj. His father was the late Abdul Jalil. Mother is late Anwara Khatun. He is the father of a son and a daughter in a happy marriage with his wife Khairunnesa Kader. He left behind many admirers and friends and relatives.
Abdul Kader gained immense popularity by playing the role of 'Badi' in Humayun Ahmed's serial 'Kothao Keu Nei'. He was also acclaimed for his role as Dulabhai in Humayun Ahmed's 'Nakshatra's Raat'.
In addition to many singles and serials, he has been regularly seen on BTV's popular magazine show 'Ittadi.' Abdul Kader has also acted in movies like 'Wrong Number'.