Entertainment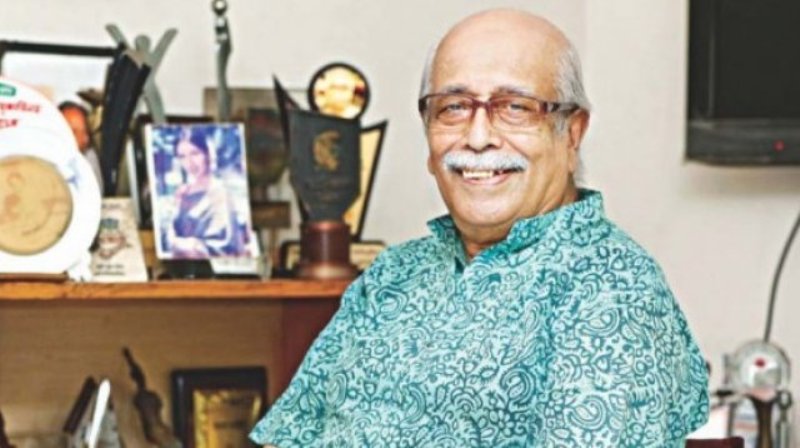 Collected
Actor Dr. Enamul Haque dies at 78
Dhaka, October 12: Ekushey Medal winning eminent educationist, actor and cultural personality Dr. Enamul Haque is no more (Innalillahi Wainna Ilahi Raziun). He was 78 years old. He died at a hospital in the capital on Monday (October 11) at noon.
Dr. Enamul Haque's daughter Hridi Haque said, her father fell ill at home today That's when he was taken to the hospital Upon reaching there, the doctors declared Enamul Haque dead
Enamul Haque took his place in the cultural arena of the country as an actor, playwright, director and teacher. His whole family is involved with theatre. Enamul Haque's wife is the well-known playwright Lucky Inam. They have two daughters, Hridi Haque and Preeti Haque. Hridi's husband is actor Litu Anam, and Preeti's husband is actor Saju Khadem.
Enamul Haque was born on 29 May 1943 in Motbi Union of Feni Sadar Upazila. His father's name is Obaidul Haque and mother's name is Razia Khatun.
He completed SSC from Feni Pilot High School, HSC from Notre Dame College, Dhaka and later Honors and MSc from the Department of Chemistry, Dhaka University. Enamul Haque then received his PhD from the University of Manchester, England.
During his 43-year teaching career at the Bangladesh University of Engineering, he served as Chairman of the Department of Chemistry for 15 years and Dean of the Department of Engineering for two years.
Enamul Haque performed on the first stage while studying at Notre Dame College. He then acted in the play 'Bharate Chai' under the direction of Father Ganguly.
He was awarded the Ekushey Padak in 2012 and the Swadhinata Puraskar in 2016 in recognition of his outstanding contribution to the cultural arena of the country.
President Md. Abdul Hamid and Prime Minister Sheikh Hasina have expressed deep grief over the death of Dr. Enamul Haque.