Entertainment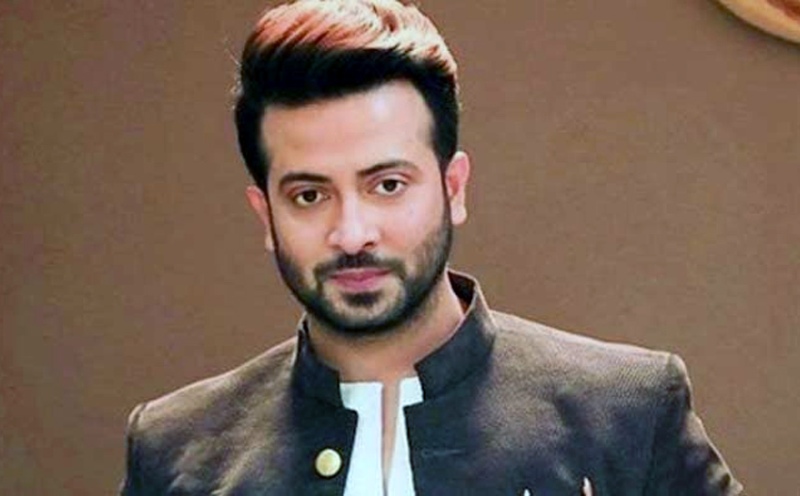 Collected
Actor Shakib Khan asks for time to respond to Tk 100 crore defamation case
Dhaka, May 15: Actor Shakib Khan's lawyer has filed an application for time to file a reply to the summons filed by the Australian expatriate Rahmat Ullah, the producer of the film 'Operation Agneepath', against the actor. The court granted the application for time and fixed the date of filing the reply to the summons on July 5.
Monday (May 15) was scheduled to file the response to the summons in the court of First Joint District Judge Masudul Haque of Dhaka. On this day, Shakib Khan's lawyer applied for time. The court granted the time application and fixed July 5 as the date for filing the reply to the summons.
Earlier on May 8, the plaintiffs issued a summons to Shakib Khan to file a reply as the court fee was filed. Earlier on April 30, Rahmat Ullah filed this case in the court of First Joint District Judge Masudul Haque of Dhaka. The court took cognizance of the case and fixed May 15 as the date for submission of court fee.
On April 13, Rahmat Ullah filed a defamation case against Shakib Khan in Dhaka Metropolitan Magistrate Rashidul Alam's court. The court accepted the statement of the plaintiff and directed the Police Bureau of Investigation (PBI) to investigate.
Earlier, Rahmat Ullah's lawyer sent a legal notice to Shakib Khan for making slanderous and offensive comments about Rahmat Ullah to the media. Shakib Khan went to Gulshan police station to file a defamation case against producer Rahmat Ullah on the night of March 18. However, there was no case taken. The next day on March 19 evening, Shakib Khan filed a written complaint in this regard at the DB office at Minto Road in the capital.
Later, he filed a case against the producer Rahmat Ullah in Dhaka Metropolitan Magistrate Arafatul Rakib's court on March 23, alleging the demand for subscription. The court issued a summons to the accused to appear on April 26 with the statement of the plaintiff. After that, Shakib Khan filed another case against Rahmat Ullah in the Dhaka Tribunal under the Digital Security Act. The court directed the PBI to submit an inquiry report in this regard.