Entertainment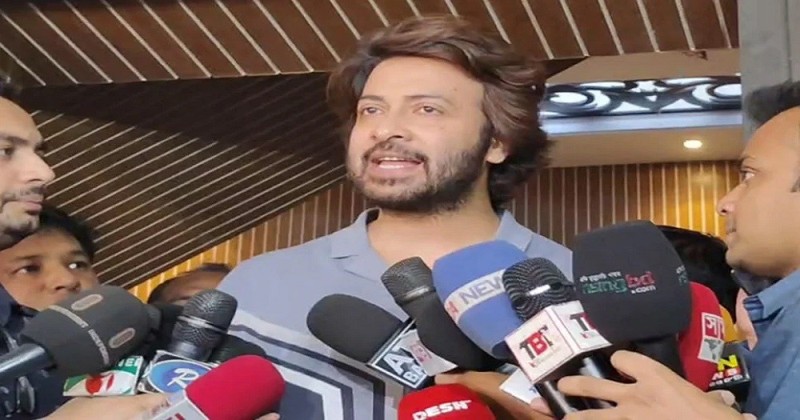 Collected
Actor Shakib Khan in DB office with fraud case against producer
Dhaka, March 21: Actor Shakib Khan went to Gulshan Model Police Station on Saturday to file a defamation case against a producer named Rahmatullah. But the police did not take the case. They advised him to file a case in court. The next day, Sunday, March 19, he went to the DB office. They, however, took note of Shakib's complaint and promised to take swift action.
Leaving the DB office, Shakib Khan told reporters, "Rahmat Ullah has not only cheated me, but has cheated the entire film industry." He cheated millions of people in the country who loved me. At that time, he called the producer Rehmat Ullah fake and stupid.
Shakib said these things in front of reporters after coming out of the DB office on Minto Road on Sunday night.
He said that this fake producer has cheated crores of people of the country. Fake news is spreading to everyone. I think not only Rahmat Ullah was alone, there were many other people behind Rahmat Ullah. If not, this butper Rahmatullah went inside FDC and asked three to four vital associations of our producers for false trial by giving false information and to your media but repeatedly saying one thing, give me money, I will leave. Give me money, I will withdraw and to meet me but he becomes desperate. He met me through Apu Biswas. Also took pictures. But there he slowly said give the money and leave.
Shakib Khan said, from 2016 to date, the production company of this film is Pertex Media and its leader is another person. Alam Shah knows. Rahmatullah is not a producer, no one including me and the director have any kind of deal with him.
Rahmat Ullah, one of the producers of the film 'Operation Agneepath', recently submitted a written complaint to a number of associations related to film, including artists' associations, accusing Shakib Khan of various irregularities including rape. Last Thursday afternoon, the two sides sat at a table to settle the issue.