Entertainment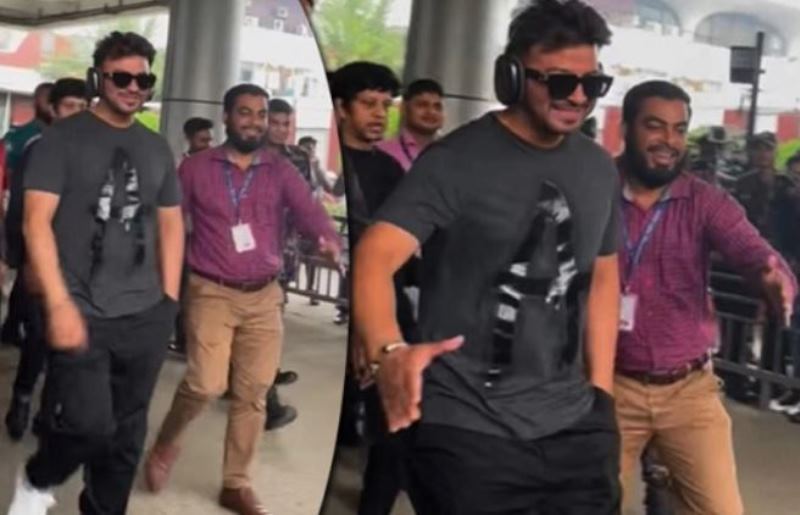 Photo: Collected
Actor Shakib Khan returns to Bangladesh after 9 months
Own Correspondent, Dhaka, August 18: Dhakai film's top hero Shakib Khan has returned home safely after nine long months.
He came out through the CIP gate of Shahjalal International Airport at 1:30 pm.
Shakib told journalists waiting there, "I was repeatedly asking in the flight how long it would take to land."
The actor told the fans-spectators-journalists, "I am grateful to you. I owe this love. I missed you so much. I am speechless."
When asked whether he would make any new announcement, Shakib Khan hinted at the good news and said, "Time will tell what the good news will be. A lot of good news is waiting for everyone."
In recent times, two Bengali movies have made a lot of names and business, applauding the fact, Shakib Khan said, "I want the movies to spread not only in Bangladesh, but all over the world where there are Bengalis That is what I want and I am busy trying that."
Fans of Shakib Khan from various parts of the country including Tangail, Sirajganj, Satkhira, Barisal, Netrakona, and Comilla gathered at the airport on Wednesday morning to see the actor's homecoming.