Entertainment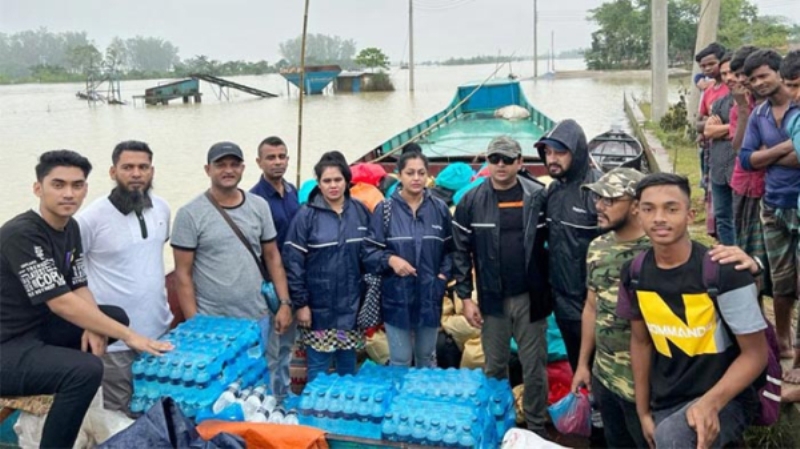 Photo: Collected
Actors Riaz, Simon Sadiq, Nipun and Jasmine help flood-hit people
Own Correspondent, Dhaka, June 24: The people of Sylhet-Sunamganj have been going through a miserable time for the last few days due to the floods. In such a situation, the government, local administration as well as many people are helping the flood-affected people on their own initiative. The filmstars of the country have also come forward to deal with this disaster.
Actors Riaz, Simon Sadiq, Nipun and Jasmine rushed to Sylhet on Wednesday (June 22) to help the flood-hit people. They handed over food items to 2500 families in Goain Ghat, Laxminagar, Mewar Kanti area of Sylhet. They also helped with cash.
A few more stars of Dhaka cinema have helped the flood victims before. Actor Ananta Jalil has announced a contribution of Tk 30 lakh, actor Dipzol is giving 10 trucks of food. Besides, Shakib Khan has also sent help from far away United States.