Entertainment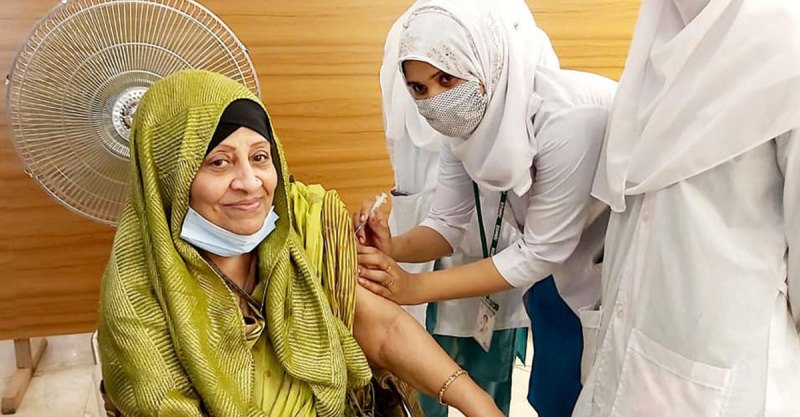 Collected
Actress Anwara thanks PM Hasina after Covid-19 vaccination
Dhaka, March 4: Veteran film actress Anwara was vaccinated against coronavirus. She received the first dose of the vaccine at a city hospital on Tuesday (March 2nd). Anwara's daughter Romana Rabbani Mukti has confirmed this information.
Romana Rabbani Mukti wrote on Facebook announcing the vaccination of Anwara, 'Alhamdulillah. Amma took the first dose of Covid-19 vaccine, she is healthy and asked for everyone's blessings. She thanked Prime Minister Deshratna Sheikh Hasina for ensuring free vaccination for every citizen."
Earlier, several well-known artists of the showbiz arena have received vaccinations. The list includes Runa Laila, a well-known musician of the subcontinent, Actor Alamgir, MP and actress Subarna Mustafa, playwright and MP Asaduzzaman Nur, actor Mamunur Rashid, Tariq Anam Khan, Ferdous Wahid, Naeem, Nagar Baul James, Chanchal Chowdhury and Tahsan Khan etc.