Entertainment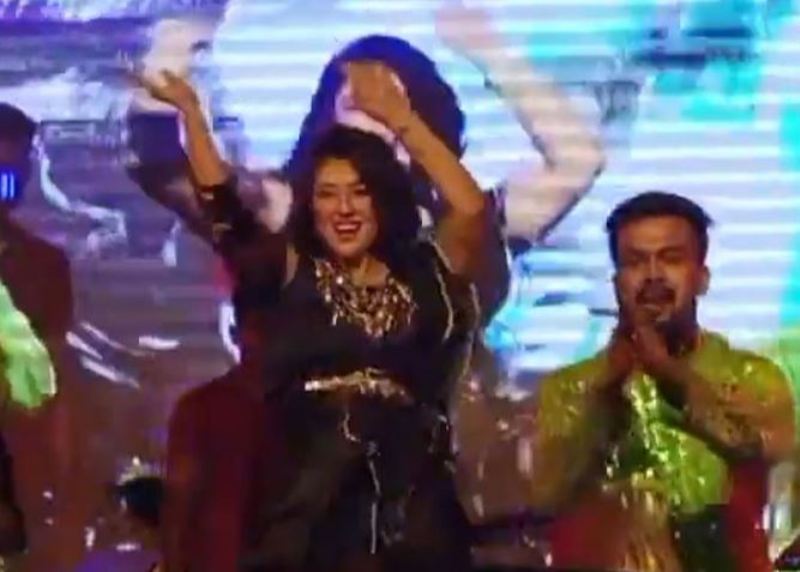 Collected
Actress Apu Biswas wows fans at Nilphamari
Dhaka, December 3: Dhallywood queen actress Apu Biswas impresses the audience with her acting on the screen, as well as on the stage. The actress also captivates the hearts of thousands of fans.
On Tuesday night, he performed movie songs at a concert organized by Upazila Parishad at Jaldhaka Sheikh Russell Mini Stadium in Nilphamari. Popular singers Ankhi Alamgir and Sultana Yasmin Laila sang on the same stage.
Apu has won the hearts of thousands of Nilphamari audience at the concert. Thousands of spectators danced to his dance rhythm. The audience is excited to see the hot actress. Fans flocked to the venue to catch a glimpse. Apu and his team surprised everyone on the red and blue lighted stage. Popular singer Ankhi Alamgir, Sultana Yasmin Laila and Sumi, known as Nilphamari's Mumtaz enthralled the audience with the rhythm of the song on the same stage.
Earlier, a mass reception was given to the newly elected chairman of Nilphamari Zilla Parishad organized by Jaldhaka Upazila Parishad. It was presided over by Upazila Chairman Md. Abdul Waheed Bahadur and moderated by former General Secretary of Upazila Awami League Shahid Hossain Rubel, former Minister and Member of Parliament of Nilphamari-2 Constituency Asaduzzaman Noor was present as the chief guest.
Meanwhile, the Upazila Parishad started preparing for the concert a few days in advance. Jaldhaka Sheikh Russell Mini Stadium prepared the reception stage and separate concert stage. Besides, the activities of law and order forces were increased around the event. Intelligence surveillance has been stepped up to avoid any disturbance. Also, Ansar members and village police members performed their duties along with the police in white clothes.